Program offerings:
---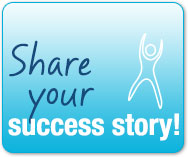 ---
Contact us
---
Visit our blogs


---



Healthy For Life: TE Atkins UM Wellness Program
Wellness Incentive winners announced!
Congratulations to David Lewis, Karen Marshall, Joe Montgomery, Pil Won On, Klaus Woelk and Anjing Xu who are the winners of the 2014 Wellness Incentive raffle. See what they've won...
Note: The deadline for earning the 2014 Wellness Incentive has now passed. If you (1) completed both steps to earn the incentive and (2) are the primary name on a UM health care plan, you should have received $100 in your final paycheck in May. Congratulations, and thank you for participating! If you have any questions, please contact Healthy for Life at wellness@umsystem.edu.
Join the Governor's 100 Missouri Miles Challenge
Whether you run, walk, ride, swim or roll, there is a trail or other outdoor venue that can help you meet the 100 Missouri Miles Challenge. Join Governor Nixon in the second year of the challenge, and enjoy the benefits of physical activity and Missouri's award-winning trails.
Even if it's just one or two miles to begin with, it doesn't matter how small you start as long as you're participating. From the paved trails that make a great spot for a sunset stroll to a challenging hike through the wilderness, from paddling on Missouri's water trails to a bike ride along the Katy Trail, there are options for all ages and activity levels.
Last year's challenge was a huge success. Missourians completed over one million miles of physical activity--activity that triggers endorphins, promotes relaxation, prevents anxiety and depression, improves muscle mass, and improves your balance. Visit the 100 Missouri Miles website to find a trail, find an event and more.