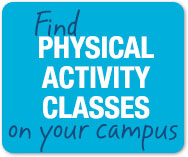 Resources: Rolla
Agriculture & Farmers' Markets
Missouri Farmers' Market Directory
Missouri is home to more than 140 farmers' markets located in communities across the state providing a rich variety of homegrown fruits and vegetables as well as locally produced goods such as dairy, eggs and meats. You can search by county for a market near you.
Nature Girls Health Food Store (Facebook page)
The Nature Girls BOX program offers different boxes filled with seasonal, fresh, nutritious produce. Order a BOX and you can pick up fresh produce every Wednesday at 2100A North Bishop Ave., Rolla. A new BOX menu is available every Friday; orders must be placed by 10:00 a.m. Mondays. For orders and questions, contact Nature Girls at (573) 341-1919 or naturegirlshealthfood@gmail.com.
City of Rolla Resources
The City of Rolla Parks and Recreation Department
Rolla has more than 25 parks, ranging from neighborhood playgrounds to Ber Juan Park with a softball /baseball complex and tennis courts. Visit the web site for dates/locations of local events.
Phelps County Regional Medical Center
PCRMC offers a variety of education classes and support groups. For more information, visit the web site or call PCRMC at (573) 458-7695.
Phelps County Farmers' Market
Seasonal produce is sold at the Phelps County Farmers' Market starting at 7 a.m. on Sunday mornings in October. For more information, call O.J. Byington at 573-265-7951. The market is located at the Phelps County Fairgrounds.
To locate a farmers' market in Missouri, visit the Missouri Farmers' Market Directory at http://agebb.missouri.edu/fmktdir/view.as
Counseling & Family Services
Missouri S&T Employee Assistance Program - a confidential, professional service provided to all employees, their families, retirees and organizational work units. The EAP provides a variety of services to help employees influenced by a range of personal concerns, including emotional distress, family concerns, alcohol/substance abuse, legal problems, occupational health and more.
The Counseling Center at Missouri S&T
Discounts
Job/Faculty & Staff Resources
Walking Trail Maps
Wellness Resources