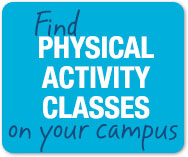 Resources: Columbia
Physical activity
Walking trail maps
MU Garden map - Landscape Services' staff of arborists, designers, and gardeners develop and maintain the Mizzou Botanic Garden, to make the MU campus a pleasant, exciting place to be.
Fitness centers
For discounted fitness center information, go to the Discounts webpage.
Weight management, nutrition, and healthy food
Agriculture and farmers' markets
Nutritional Counseling Wellness Resource Center
University of Missouri Extension
Stress management and wellbeing
MHNet Behavioral Health is an affiliate of Coventry and the administrator of mental health insurance through university medical insurance plans. You can find in-network mental health providers on the MHNet website.
MU Employee Assistance Program - MU Employee Assistance Program - a confidential, professional service provided to all employees, their families, retirees and organizational work units. The EAP provides a variety of services to help employees influenced by a range of personal concerns, including emotional distress, family concerns, alcohol/substance abuse, legal problems, occupational health, and more.
Family Support Division – Boone County at (573) 882-9180
Psychological Services Clinic at (573) 882-4677
Health assessment, prevention, and education
Ergonomics - The ACT Center offers tips on how to improve your work station and job site to meet your physical needs. Ergonomics covers all aspects of a job, from physical stress placed on joints and muscles to environmental factors that affect hearing, vision, and general comfort and health. Ergonomic assessments are available by appointment.
Staff Health performs health screenings; TB testing; tetanus vaccinations; Hepatitis B vaccinations for any staff member who deals with blood or blood products; and measles, mumps, and rubella vaccinations. Influenza vaccinations are provided as supply allows. Vaccinations are also offered for hospital staff members who travel internationally. The office provides basic health counseling and counseling for TB-positive patients. Located in 1E41. Contact: (573) 882-2294 or robertsonde@health.missouri.edu.
American Heart Association (AHA)
Centers for Disease Control and Prevention (CDC)
Columbia/Boone County Health Department
Tobacco Cessation Services University Wellness Resource Center