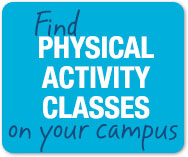 Resources: Kansas City
Agriculture & Farmers' Markets
Community Supported Agriculture (CSA) programs:
Healthy Harvest, from the Truman Medical Center (TMC) -- A produce market from April to October--Wednesdays on Hospital Hill and the second Tuesday of the month at TMC Lakewood. The Healthy Harvest Produce Market has provided fresh produce and other healthy foods to patients, employees and community residents since 2009. PDF flyer.
Missouri Farmers' Market Directory -- Missouri is home to more than 140 farmers' markets located in communities across the state providing a rich variety of homegrown fruits and vegetables as well as locally produced goods such as dairy,eggs and meats. You can search by county for a market near you.
Counseling & Family Services
UMKC Employee Assistance Program
A confidential, professional service provided to all employees, their families, retirees and organizational work units. The EAP provides a variety of services to help employees influenced by a range of personal concerns, including emotional distress, family concerns, alcohol/substance abuse, legal problems, occupational health and more.
Mindfulness Practice Center
Download a variety of meditations and relaxation practices from 3-30 minutes.
UMKC Counseling Center
The UMKC Counseling Center offers a free initial confidential psychological consultation to UMKC faculty and staff for a wide range of personal and emotional concerns. We will explore concerns and resources for follow-up, both within the university and the community. If the follow up is at the Center, the fee is $20 per session.
Discounts
Faculty & Staff Resources
Walking Trail Maps
Wellness Resources