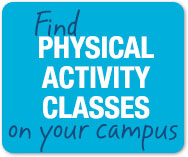 Resources: St. Louis
Physical activity
Walking trail maps
St. Louis County Parks and Recreation
Activities for families and Park/Trail information and maps.
Fitness centers
YMCA of Greater St. Louis
Youth development programs, integrated fitness programs, and volunteer opportunities.
For discounted fitness center information, go to the Discounts webpage.
Weight management, nutrition, and healthy food
Agriculture and farmers' markets
University of Missouri Extension
Stress management and wellbeing
UMSL Employee Assistance Program
A confidential, professional service provided to all employees, their families, retirees, and organizational work units. The EAP provides a variety of services to help employees influenced by a range of personal concerns, including emotional distress, family concerns, alcohol/substance abuse, legal problems, occupational health, and more.
Community Services of Missouri, Inc.
Free gambling counseling for persons seeking treatment and family members.
Community Living Inc.
Provides programs and education for families with disabled children.
Family Support Network
Provides cost free counseling, parenting education, resource referral, and community-based partnerships to prevent child abuse.
Harris House
Unique long‐term residential alcohol and chemical dependency treatment.
Heath assessment, prevention, and education
A.L.I.V.E. -- Alternative to Living In Violent Environments
Provides counseling, emergency sanctuary, and other services to adults and children impacted by domestic abuse.
Beyond Housing
Provides housing and support services for low income families and homeowners.
St. Louis Community Resources
A comprehensive list of community resources pertaining to health education, outreach, and community programs.
Alzheimer's Association‐ St. Louis Chapter
American Heart Association (AHA)
Centers for Disease Control and Prevention (CDC)
Department of Health, St. Louis
Tobacco Cessation Services University Wellness Resource Center