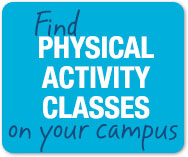 Resources: St. Louis
Agriculture & Farmers' Markets
Missouri Farmers' Market Directory
Missouri is home to more than 140 farmers' markets located in communities across the state providing a rich variety of homegrown fruits and vegetables as well as locally produced goods such as dairy, eggs and meats. You can search by county for a market near you.
Counseling & Family Services
Discounts
Faculty & Staff Resources
The Faculty Senate is a group that formulates, recommends and assists with implementing policies concerning the educational and research operations of the campus and other matters affecting the welfare of the campus, the faculty and students.
Staff Council is a group that represents the staff and its needs to University administration.
St. Louis Resources
Walking Trail Maps
Wellness Resources