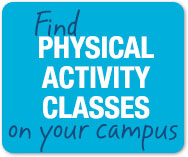 ---
Discounts for faculty and staff by location:
Discounts: Rolla
Exercise Facilities
Student Recreation Center
studentrec.mst.edu
705 W. 10th Street, Rolla 65409
Available to faculty and staff at rate of $10 per month; indoor track, racquetball courts, and indoor pool.
Anytime Fitness
www.anytimefitness.com
201 S. Bishop Ave., Suite E, Rolla 65401
10% membership discount offered to S&T faculty and staff. 50% savings on key fee.
For more information:
The Centre
www.rollacity.org/centre/centre.shtml
1200 Holloway Street, Rolla 65401
City of Rolla's Health and Recreation Center
20% membership discount offered to faculty and staff of S&T. To enroll, you must go online to access the Centre Enrollment Form, fill out the form and return it to the front desk at The Centre. Various programs are offered.
For more information, call (573) 341-2386 or visit website.
Curves
www.curves.com or www.curvesinformation.com
1425 Hauck Dr, Rolla 65401 and 1100 Historic Route 66 West, Waynesville 65583
Curves of Rolla and Waynesville would like to extend any female faculty or staff member, or wife of any male faculty or staff member, a corporate rate of FREE start up service fee and $34 monthly rate set up on an automatic debit. To speak with someone directly, call 573.364.4999 in Rolla or 573.774.3534 in Waynesville.
Other
Miner Golf Course
golf.mst.edu or call 573-341-4217
Faculty and Staff Annual Pass $275 from Mar. 1 - Mar. 1
Ozark Wellness Practice
info@ozarkwellnesspractice.com or call 573-364-4647
Faculty and Staff Wellness Pass
Friends and Family rate $45 and University Employee rate of $25 for the following services:
Complete health history
Exam with Dr. Rhoads
x-Rays
Results
Treatment recommendations
Peterson Family Chiropractor
www.petersonfamilychiropractic.com
Faculty and Staff receive 20% off
For additional perks and discounts, visit the Missouri S&T Staff Council website.