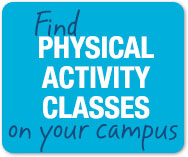 Discounts: Columbia
Exercise facilities
9Round CoMo:
Columbia's Only Kickbox Fitness Gym
1st Workout is Free
Monthly rate: $49 (12-month membership)
University employee rate: $39.00 (12-month membership)
One-time start-up fee of $50 is waived with the 12-month membership
901 E. Nifong Blvd Suite B
573-445-3152
www.9round.com/fitness/columbia-missouri-x6658
Activity & Recreation Center (ARC):
Multi-pass, day-pass, monthly, 30-day and annual (no 12-month contract)
Sign up to become a Friend of Columbia Parks and Recreation to receive coupons
874-7700
www.GoColumbiaMo.com
All Group Fitness:
Monthly rate: $39.99
University employee monthly rate: $29.99
Membership includes unlimited visits to all classes. One-year contract required.
No enrollment fee. Free child care.
http://allgroupfitness.com
3410 Broadway Business Park Ct., Suite 107
446-BFIT (2348)
getfit@allgroupfitness.com
Anytime Fitness:
Columbia's one & only 24/7, 365 fitness center
Monthly rate: $34.95 (12-month membership required)
University employee rate: $29.95
One-time key fob fee of $50 - Key fob allows multiple club access 24/7 365
South location: 777-7024
North location: 886-7024
http://club.anytimefitness.com/clubs/columbiaMO/
CrossFit COMO:
University employee rate received by emailing michaeldwuest@gmail.com
3605 S. Providence Rd, Suite 7, Columbia, MO 65203
http://crossfitcomo.com/
Curves:
Monthly rate: $34
University employee rate: $29; includes use of all exercise equipment
I -70 Drive location: 449-4408
Broadway location: 447-0013
Fit For Life (University facility):
Monthly rate: $20; includes use of gym equipment (UMHC employees only)
882-4282
www.muhealth.org/services/cardiac-and-pulmonary-rehabilitation/
Key Largo Fitness Studio:
Monthly rate: $39.95 (One-time enrollment fee of $49) includes all group fitness classes, use of gym equipment and child care; 1-year contract required
University employee rate: $29.95 (No enrollment fee for employees) includes all group fitness classes, use of gym equipment and child care; 1-year contract required
East location: 256-4293
www.keylargofitness.com
Laura Lee's Healthy Plate:
2902 Forum Blvd
Columbia, MO 65203
573-446-3232
www.lauraleeshealthyplate.com/
20% off any Healthy Plate Program
The program offers any or all of these items!
Healthy Meals you pick up weekly, no more packing your lunch, we do it for you!
Personal Training
Protein Shakes
Cooking Demos
Kitchen Makeover
Grocery store visits
In order to get the discount you must sign up for at least 1 month. Upon order you receive 20% off any vitamins or supplements as well!
Limitless Pilates
University employees receive 10% discount on group class packages. See website for pricing. Group classes are held at 300 St. James Street, Suite 102, 65203.
www.limitlesspilates.com
573-999-7227
jamie@limitlesspilates.com
[Note: All fees above are taxable.]
MizzouRec (University faculty and staff):
Monthly rate: $25 per month with restricted hours or $36 per month for a full access membership
882-0369
www.mizzourec.com/membership/membership-options/
Faculty- and staff-specific membership information:
Full access membership option: $36/month or $432 one-time payment for full facility access (during all operational hours) for the calendar year.
Limited access membership option: Tiger Express membership gives the individual facility access from 5:30 a.m.-12:30 p.m., Monday through Friday, and all day Saturday (with no Sunday access) for $25/month or $300 for the calendar year.
[Note: All fees above are taxable.]
Optimus, The Center for Health:
University Employees Receive: 10% off 3-, 6- and 12-month memberships
Monthly rates before tax and discount:
1 month $75.58
3 month $210.55
6 month $388.71
12 month $712.64
777-7474
Pro Fitness:
University employee rate: Save $150 on standard rates as low as $25 per month plus tax, includes all group fitness classes
ProFitness07@gmail.com
www.profitnesscolumbia.com
Wilson's Total Fitness:
Monthly/annual memberships: employee discounts available; call for details
Forum location: 446-3232
District location: 777-6700
Rangeline location: 443-4242
Functional Movement Screenings are available
www.wilsonsfitness.com
Massage therapy
Back Space Therapeutic Massage: CHRISTOPHER J. SCHIEFER
1905 Cherry Hill Dr., Suite 202, 573-397-7031
University of Missouri employees receive a 15% discount
www.backspacemassage.com
Heartland Massage Therapies: ANGIE DOUGHERTY
1204 Rogers, Suite F, 573-289-8793
Discounted fees for university employees, Retirees, and Spouses
30-minute massage: $35 (regularly $40)
60-minute massage: $60 (regularly $65)
90-minute massage: $80 (regularly $85)
Serenity Therapeutic: TARA BARNETT, L.Ac
Parkade Plaza, 601 Business Loop 70W. Suite 126
Discounted fees for University Employees, Retirees, and Spouses
1st time acupuncture treatment session: $90 (regularly $110)
Follow-up acupuncture treatment: $55 (regularly $70)
573-442-8511; Schedule online at www.schedulicity.com; Website: www.acu4health.wordpress.com
Transform Yourself, LMT:
573-440-8184
30-minute massage: $30 (regularly $35)
60-minute massage: $55 (regularly $65)
90-minute massage: $80 (regularly $90)
www.transformyourself.abmp.com
Other discounts
Cycle Extreme "The Bicycle Warehouse":
University employees receive: 10% off all accessories/parts/clothing with purchase of a bike
19 South 6th St.
Columbia, MO 65201
874-7044
www.cyclex.com
Columbia Detailing:
University employees receive: 15% off all mobile detailing services
Mobile auto, boat, motorcycle and RV detailing
Call to schedule: 268-3295
www.columbiadetailing.com
Lakota Coffee Company:
24 South 9th Street
Happy Hour (weekdays 5:00 - 9:00, all day on weekends)
25% off any espresso-based drink
$0.25 off any brewed cup of coffee
On Wednesdays, hospital employees get 10% off any drink
Kiosk located at University Hospital
874-2852
www.lakotacoffee.com
www.specialty-coffee-advisor.com
Mary Wissmann
University of Missouri employees receive 40% off their initial consultation with Mary Wissmann, a registered and licensed dietitian. Mary's state-of-the-art approach to weight loss and better health involves a mobile-based app and video conferencing sessions. You never have to leave the comfort of your home, you'll receive daily feedback on your food choices, and you will see results more quickly.You can learn more about her approach to health and wellness by following her on her blog, Facebook, Twitter, or Pinterest.
Ultramax Sports (Formerly: The Starting Block):
University employees receive: $30 off for every $250 spent
(573) 874-1803
www.ultramaxsports.com – free 8:00 a.m. Saturday / 5:45 pm Tuesday walk/run groups available. (All abilities encouraged) Drop by, call the store or email rob@ultramaxsports.com for details