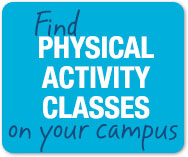 ---
Discounts for faculty and staff by location:
Discounts: Kansas City
UMKC Swiney Recreation Center (SRC) -- Free Bicycle Checkout Program
UMKC sells as many as 8,000 parking permits per year. If you consider each of those permits to represent one single-occupancy car trip per day, that represents a potential 2.92 million car trips annually to campus! As part of the UMKC Clean Commute program, you can check out daily and semester-long loaner bicycles FOR FREE at The Hub, an on-campus bike station. Visit The Hub and SRC webpages for more information.
Garry Gribble's Running Sports
All Garry Gribble's stores in Kansas City, Overland Park and Independence offer UMKC faculty and staff a 10% discount on all regular-priced merchandise, including shoes, clothing, accessories and food. To receive your 10% off, (1) reference the "UMKC group discount" when checking out and (2) show your employee ID.
The Walking Company
All UMKC faculty and staff receive a 15% discount on stores nationwide
www.thewalkingcompany.com