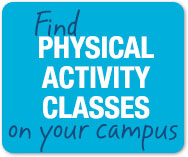 ---
Discounts for faculty and staff by location:
Discounts: St. Louis
Curves
13035 Olive Blvd., Ste. 212
Saint Louis, MO 63141
314-469-6767
UMSL faculty and staff receive a new-member processing fee waiver and one month free after three consecutive months of membership.
*This is a savings of more than $115 (not redeemable in cash).
Gold's Gym
Multi-Club membership
Print the discount flyer and membership form
Wellbridge Athletic Club and Spa - Clayton
www.wellbridgeathleticclubandspa.com
314-746-1509
Rates (with discounts applied):
Month-to-Month
Annual**
Individual Memberships
$110 per month (a $40 discount)
$135 per month (a 12-month commitment)
Couples/Dual Membership
$169 per month (a $40 discount)
$194 per month (a 12-month commitment)
Student/Young Professional Membership
(between the ages of 18 and 29)
$101
$91 per month
** Annual rates are not discounted beyond the usual discount provided to all Wellbridge members. Note that the UMSL discounts on the month-to-month fees for individuals and couples make those fees better than the annual options.
Services included with all memberships:
Over 125 weekly group fitness classes (no extra fees or sign-ups)
State-of-the-art cardio/weight center
Indoor pool and whirlpool
Executive locker rooms including all amenities, private sauna and steam rooms
Discounts on the full service spa