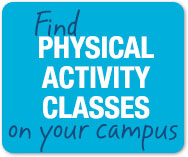 Discounts: St. Louis
Physical activity
Curves
13035 Olive Blvd., Ste. 212
Saint Louis, MO 63141
314-469-6767
UMSL faculty and staff receive a new-member processing fee waiver and one month free after three consecutive months of membership.
*This is a savings of more than $115 (not redeemable in cash).
Wellbridge Athletic Club and Spa - Clayton
www.wellbridgeathleticclubandspa.com
314-746-1509
Rates (with discounts applied):
Month-to-Month
Annual**
Individual Memberships
$110 per month (a $40 discount)
$135 per month (a 12-month commitment)
Couples/Dual Membership
$169 per month (a $40 discount)
$194 per month (a 12-month commitment)
Student/Young Professional Membership
(between the ages of 18 and 29)
$101
$91 per month
** Annual rates are not discounted beyond the usual discount provided to all Wellbridge members. Note that the UMSL discounts on the month-to-month fees for individuals and couples make those fees better than the annual options.
Services included with all memberships:
Over 125 weekly group fitness classes (no extra fees or sign-ups)
State-of-the-art cardio/weight center
Indoor pool and whirlpool
Executive locker rooms including all amenities, private sauna and steam rooms
Discounts on the full service spa
Weight management, nutrition, and healthy food
Mary Wissmann, MS, RD, LD
University of Missouri employees receive 40% off their initial consultation with a registered and licensed dietitian. Mary's state-of-the-art approach to weight loss and better health involves a mobile-based app and video conferencing sessions. You never have to leave the comfort of your home, you'll receive daily feedback on your food choices, and you will see results more quickly.