President's Blog
Latest news from the Office of the President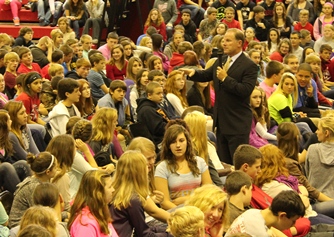 President Wolfe shared the value of education with more than 750 students at Jackson Junior High on October 30 as he continues his Show Me Value tour.

Thanks to all those who volunteered at the Food Bank for Central & Northeast Missouri! Collectively, 77 volunteers processed 1,017 shaving kits, and 8,801 servings of cereal for the Buddy Pack program.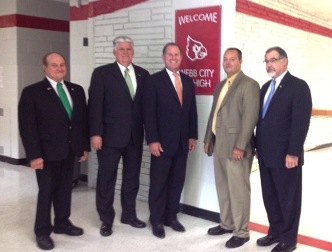 President Wolfe continued his Show Me Value tour with visits in Webb City and Joplin on October 2. Wolfe spoke to more than 600 students at Webb City Junior High to promote the lifelong value of education. To address workforce needs, Wolfe visited with the leadership of EaglePitcher Technologies, an industry leader in integrated power solutions.
President Wolfe recently spoke with Brownfield Ag News to discuss the university's outreach in rural Missouri. According to Wolfe, the UM System plays an important role in addressing critical needs of the state.
UM System President Tim Wolfe presented "The Intersection of Business and Health Care: How Lessons from the Outside World Can Improve Lives" on Wednesday, Aug. 21, 2013, in Lester R. Bryant Auditorium.
As home to the Missouri State Fair, Sedalia, Mo., welcomes hundreds-of-thousands of visitors to its city each August. This year, UM System President Tim Wolfe visited the fair on Governor's, Legislator's and Judge's Day which included the Governor's Ham Breakfast.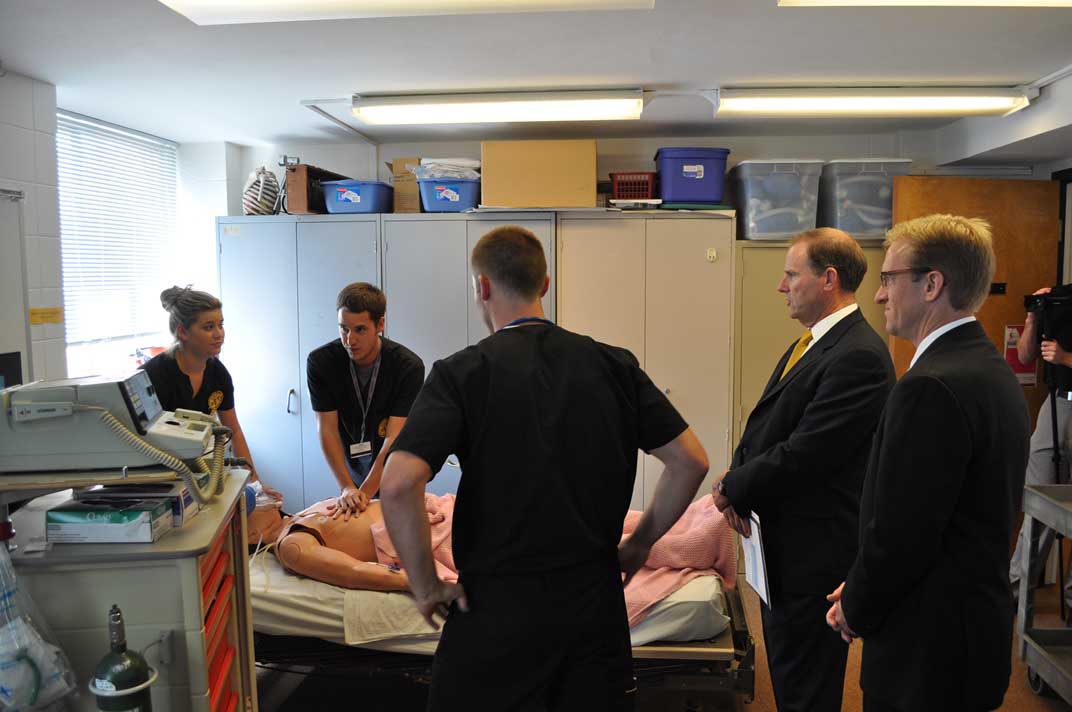 The MU School of Health Professions is the UM System's only school of health professions and the state's only public allied health program located on a health sciences campus. On Tuesday, August 6, UM System President Tim Wolfe toured the school with Dean Kristofer Hagglund.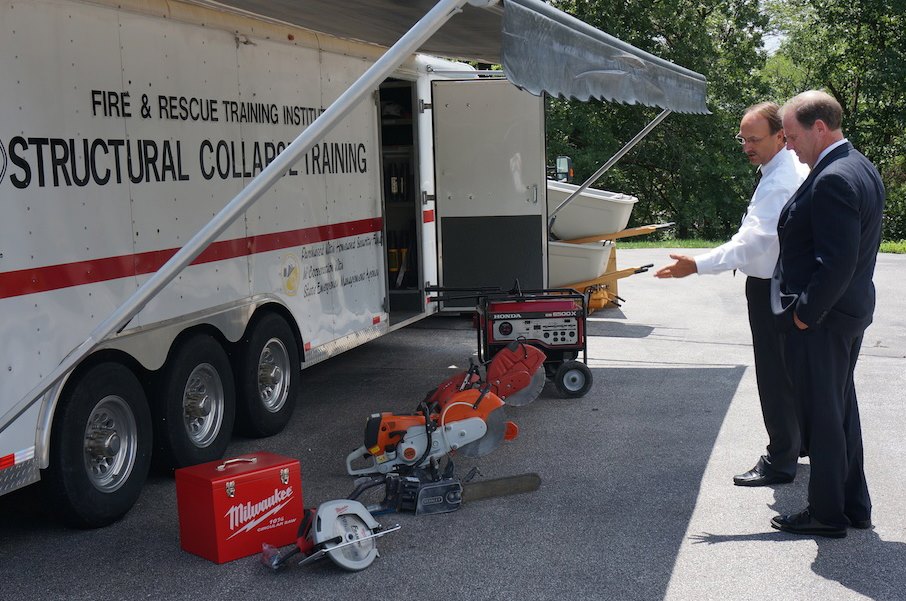 University of Missouri System President Tim Wolfe visited MU Extension's Fire and Rescue Training Institute (MU FRTI) and the Law Enforcement Training Institute (LETI) today for a briefing on emergency first responder training.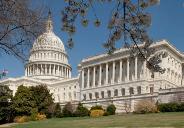 On July 31, UM System President Wolfe and 164 college presidents signed an open letter to the President and Congress in a national effort to close the innovation deficit in higher education. These education leaders believe the nation needs sustained investments in research and higher education to develop the ideas, the people, and the innovations that power the nation's economy, create jobs, improve health, and strengthen our national security, ensuring that the U.S. maintains its role as global leader.
1
2
3
>
Last »