Welcome from the Chairman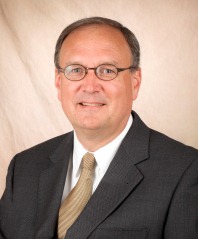 The four campuses and related activities of the University of Missouri System are vitally important to Missouri's future. Since its founding in 1839 as the state's sole land-grant research university, the University of Missouri has taken seriously its mission to educate and serve the people of Missouri and beyond.
Nearly a half-million alumni worldwide have entrusted their education to our university. And as one of Missouri's largest employers, more than 37,000 employees work diligently to ensure our institution remains a leader in teaching, research, service and economic development.
Our university has a unique mission and requires a special kind of leader who can champion the benefits of accessible, high-quality public higher education; foster the growth of the rich economic development potential inherent at a research university; engage the many constituencies that support the university; support and enable our four-campus leaders to achieve their goals; and continuously rethink all the ways a 172-year-old institution can educate students, advance our state by creating jobs, deliver solutions and build new opportunities that will advance Missouri's prosperity in the 21st century.
Like the 22 leaders who have come before, the next president of the University of Missouri must understand and respect our historic institution, its stakeholders, and its role in Missouri, seize opportunities; cultivate important relationships; and lead us to new heights of greatness. He or she must be special indeed.
As the chairman of the University of Missouri Board of Curators Presidential Search Committee, please know that we will do our best to find yet another outstanding leader for our university. No preconceived notions or expectations will artificially limit our search process. Instead, we will let the process—which will be broad and inclusive, and include input from our many stakeholders and the public—lead us to our ultimate choice.
Accept this as our invitation to return to this Web site often for updates and progress reports, and thank you for your interest in the presidential search process and in the University of Missouri.
Sincerely,
Warren K. Erdman
Chairman, University of Missouri Board of Curators Presidential Search Committee
Reviewed 2011-12-12.