Small Modular Reactor (SMR) Project
Master research agreement and strategic collaboration

Westinghouse Electric Company announced a multiyear master research and collaboration agreement with the University of Missouri and Missouri University of Science and Technology. The agreement will support the development of multiple cutting-edge research projects and the institutions that will benefit the Westinghouse Small Modular Reactor (SMR) Project and the nuclear energy industry as a whole.
An initial project already underway with MU is a strategic collaboration to perform first-of-a-kind analysis helping to support licensing activities to establish the emergency planning zone (EPZ) boundary for SMRs.
Ameren Missouri is the operating license partner in the Westinghouse application to secure Department of Energy SMR investment funds. the U.S. Department of Energy announced it plans to issue a new funding opportunity to support continued design, development and certification of innovative SMR technologies. The DOE program was developed to support the United States' efforts to lead the world in commercializing American-made SMRs. Westinghouse and Ameren Missouri plan to continue to pursue the funding opportunities and are reviewing the next steps in the application process.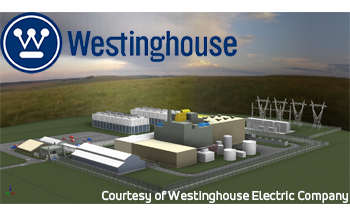 "This collaboration advances our partnership with the University of Missouri System as well as our business relationship with Ameren Missouri. It is our hope that this alliance will underscore our efforts to support Missouri in becoming a hub for the design, development, manufacturing, construction and deployment of American-made SMRs across this nation and around the world."

—John Goosen, Vice President
Westinghouse Innovation and SMR Development