Benefits Forms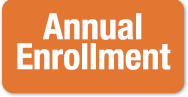 Forms are in Portable Document Format (PDF) and may be viewed using Acrobat Reader. You may complete the forms online and then print out a copy to sign and mail. You may also print out the form and complete them entirely by hand.
Initial Enrollment Forms
Benefit Change Forms
To be used only for Family Status Changes or during Annual Enrollment
Claim Forms
Retirement Plan and Voluntary Retirement Plan Forms
Reviewed 2014-09-16.