Benefits Handbooks and References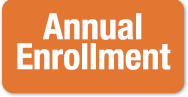 These pages were designed to provide an overview of the University of Missouri's Faculty & Staff Benefits Plans. They are organized in booklet format using PDF format and may be viewed with Adobe Acrobat Reader. Benefit Program booklets are published annually with an effective date of January 1. Benefit Program changes occurring after January 1 of the current plan year are listed individually at the top of the list and labeled Summary of Material Modifications.
Handbooks

References
2015 References
2014 References

Custom Network Plan: Coverage Map
Locate a provider: Online Provider Search (exit to Coventry Health Care)
-- Please be sure you select the correct tool for Custom Network, for other medical plans, or for mental health services.
2015 Healthy Savings Plan (formerly myOptions) Prescription Drug Formulary -- coming soon; for current information, refer to "Changes for the Healthy Savings Plan Prescription Drug Formulary" on the next line
Changes for the Healthy Savings Plan Prescription Drug Formulary -- This document describes how the prescription drug formulary is changing from the 2014 myOptions formulary to the 2015 Healthy Savings Plan formulary
Health Savings Account (HSA) Resources - provided by Health Equity
Understanding your HSA - information provided by UM
2015 Preauthorization List - The list describes when prior authorization is required under the university's medical plans. Prior authorization is the process for authorizing the non-emergency use of facilities, diagnostic testing, and other health services before care is provided
Diabetic Supplies Purchasing - for the Custom Network and PPO plans
Step Therapy FAQs - provided by Express Scripts
Tru Hearing Program - Discount hearing aid program available through VSP

More documents will be posted in the coming weeks, as we approach the 2015 calendar year.
Plan Documents can be found in the University of Missouri Collected Rules and Regulations
Reviewed 2014-10-28.