Benefits Handbooks and References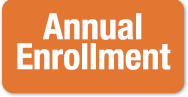 These pages were designed to provide an overview of the University of Missouri's Faculty & Staff Benefits Plans. They are organized in booklet format using PDF format and may be viewed with Adobe Acrobat Reader. Benefit Program booklets are published annually with an effective date of January 1. Benefit Program changes occurring after January 1 of the current plan year are listed individually at the top of the list and labeled Summary of Material Modifications.
Handbooks
2015 Handbooks &
Summary Plan Descriptions (SPD)
2014 Handbooks &
Summary Plan Descriptions (SPD)

2015 Annual Enrollment Decision Guide

More documents will be posted in the coming weeks, as we approach the 2015 calendar year.

References
Plan Documents can be found in the University of Missouri Collected Rules and Regulations
Reviewed 2014-09-22.