New Employee Benefit Enrollment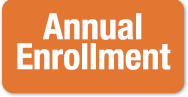 Welcome to the University of Missouri Faculty and Staff Benefits Program. The University of Missouri recognizes that human talent is the University's primary resource and principal contribution to society. Now more than ever, the University is committed to maintaining strong, comprehensive health and wellness programs that engage our faculty and staff to be energized, innovative and healthy. As we move into 2015 and beyond, we want to help you understand your personal health, provide you with opportunities to manage your health proactively, and help you understand what medical benefits best support your health needs (and those of your family).
Learn about your benefits with our guides

Click here for additional information on each of the benefit programs offered by the University of Missouri including Summary Plan Descriptions (SPD) and reference materials.
Still confused about the medical plans?
See our FAQs for answers to the most frequently asked questions.
Trying to decide which health plan is best for you?
Go to the myBenefit Decision Center located in myHR to help you determine which plan best fits your needs and to help you estimate your contributions to a tax-favored account.
Want to learn more about the Wellness Incentive?
Visit the 2015 Wellness Incentive webpage to learn how you can take steps toward healthier living by educating yourself and investing in yourself with our two-tier, year-long incentive. You could earn up to $450 in your paycheck.
Take action
Enroll Now. You will be able to initiate your benefit enrollment online through the University's myHR, or you may complete the 2014 Benefit Enrollment Form below and submit it to your Campus Benefit Representative. If you are reading this note after October 31, 2014, you will also need to complete the 2015 enrollment form. Regardless of how you submit your enrollment, you must do so within 30 days of the date you became benefit eligible. Please do not submit enrollment using both methods.
Provided your enrollment is received within 30 days of the date you became benefit eligible, your coverage will be retroactive to that date. If you do not submit your enrollment within 30 days, you will not be eligible to enroll until the next Annual Enrollment period (usually two weeks in October or November of each year) for coverage effective on January 1 following the enrollment period (unless you experience a family status change, in which case you may make enrollment changes outside of the annual enrollment period).
Forms you may need

Additional forms are available on the Benefits Forms webpage.
Reviewed 2014-11-03.