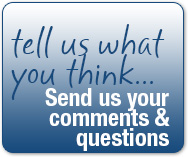 To submit feedback:
---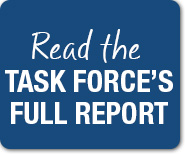 Read the Task Force's
full report (PDF).
---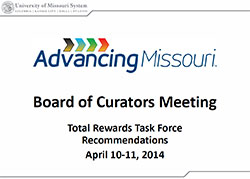 Read the presentation delivered to the University of Missouri Board of Curators, April 10, 2014 (PDF).
---
About the Task Force:
Reimagining Our University Experience
Formed in June 2013, the University of Missouri Total Rewards Ad Hoc Task Force was charged with assisting the Vice President for Human Resources in developing and communicating recommendations to improve the university's Total Rewards Program offerings. The Task Force has provided the vice president with the recommendations described here. Now, we want to hear from you! How would you reimagine your university experience?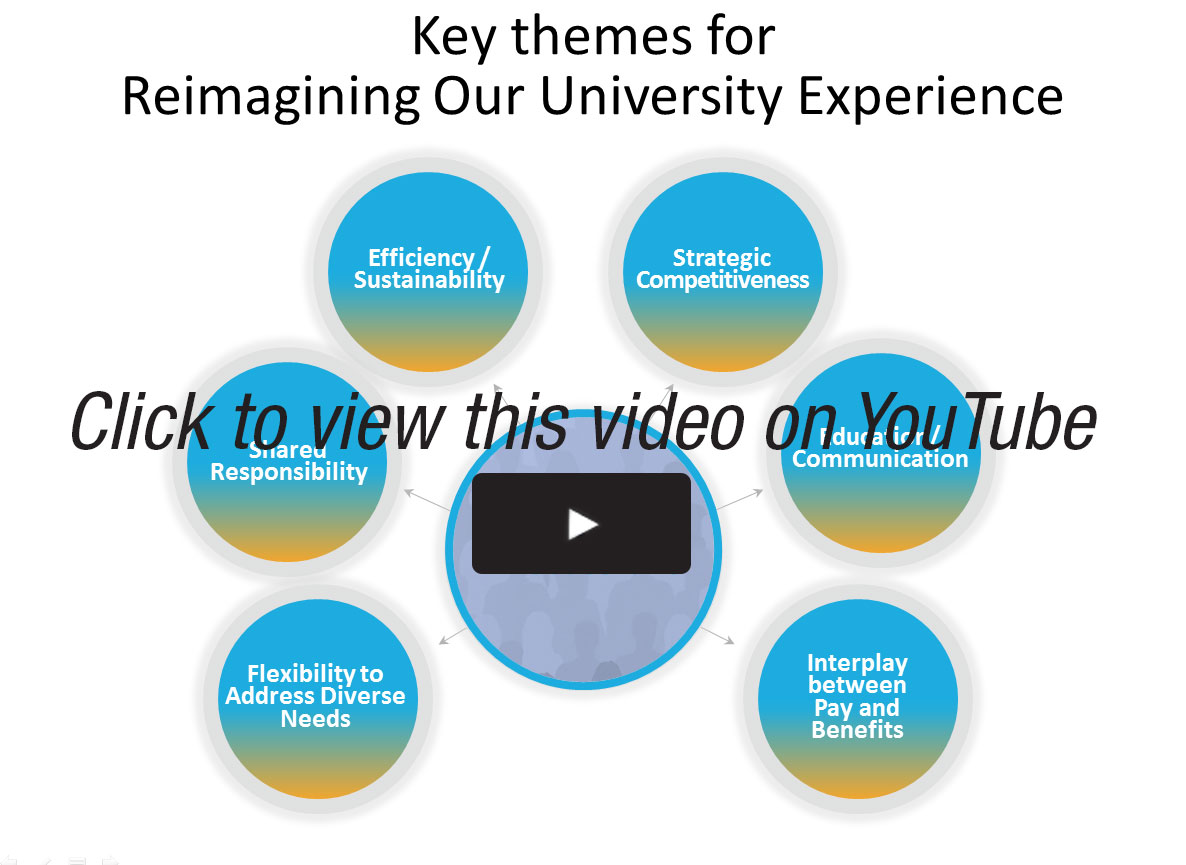 What are the Task Force's recommendations?
The following eight recommendations, along with details and related research, are presented in the Task Force's full report (PDF). Ongoing progress on all eight recommendations will be available soon.
Treat pay and benefits as interrelated parts of the overall Total Rewards strategy.
Establish a benefits rate cap.
Increase flexibility within the Total Rewards programs.
Utilize medical plan options to encourage healthy behavior and efficient use of healthcare services.
Leverage marketplace opportunities for retiree medical benefits. (Read more details.)
Evaluate additional retirement plan options.
Evaluate staff time-off plans.
Invest in communication and education about Total Rewards that promotes informed decision-making.
What are the next steps?
Following the presentation of these recommendations to the University of Missouri Board of Curators (PDF), the Task Force has requested that the findings and recommendations be vetted with employee and retiree groups, standing committees (such as the Retirement and Staff Benefits Committee), and campus leadership. Discussions with these constituent groups will be held throughout April and May 2014. In addition, these broad recommendations will be further developed and analyzed by Total Rewards staff and the Retirement and Staff Benefits Committee. Development of initiatives with faculty, staff and retiree input will begin in 2014 and implementation will be ongoing.
What is included in the Total Rewards Package?
Total Rewards includes all benefits and compensation for benefits-eligible faculty and staff (employees), retired faculty and staff (retirees), and their respective benefits-eligible dependents (dependents). The following programs and plans for employees, retirees and dependents were specifically included in the Task Force charge:
Retirement plans
Medical insurance plans
Ancillary insurance plans (Long Term Disability, Dental, Vision, Life/Accidental Death and Dismemberment)
Tuition Reduction/Educational Assistance programs
Post-retirement medical insurance plans
Staff time-off programs
Reviewed 2015-01-28.