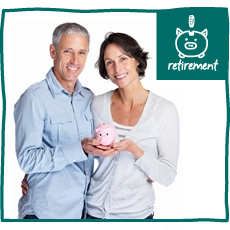 What's New
Upcoming Seminars
We would like your feedback! Click here to complete a short survey about our customer service.
Location
Woodrail Centre
1000 W. Nifong
Building 7 - Suite 210
Columbia, MO 65211-8220
(573) 882-2146
My Total Rewards - Retirement
Whether you're getting ready for retirement or are already retired, resources on this site can help you better understand the benefits and opportunities available to University retirees. If you have a question about the Retirement Program, please send an email to retirement@umsystem.edu. You may also attend a Retirement Seminar. Contact your Campus Representative for a list of upcoming workshops.

Reminder: You'll take home more pay in December
The timing of benefit premium collection is changing, meaning you'll take home more of your pay in December. Currently premiums for medical, dental, vision and life insurance plans are collected one month prior to coverage. Beginning January 1, 2014, premiums for each of these benefits will be collected in the same month they are due. Therefore, you will not have deductions in December 2013 for these plans. However, there will still be deductions for Flexible Spending Accounts, Health Savings Accounts, and Retirement Plans in December.
Planning for Retirement
Resources for Retirees
If you have questions about the UM Faculty and Staff Benefits Programs, please contact your Campus Benefit Representative.
Reviewed 2013-11-26.