eLearning Director
Zachary March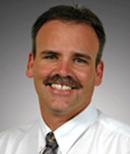 Zachary March serves as the director of eLearning and distance education for the University of Missouri System. In this role he is responsible for creating and supporting the eLearning and distance education infrastructure for all four of the University of Missouri campuses. To achieve this goal, March works with campus distance education leadership, academic officers, technology officers, registrars, faculty, librarians and other constituents on technological and policy issues affecting the university's ability to serve students at a distance. He also works with a wide range of campus support units to ensure effective service and leadership to each campus's e-learning activities, course development and degree programs.
Prior to accepting this position he held several positions at the College of Veterinary Medicine at the University of Missouri-Columbia. Starting in 1996 as the coordinator of educational technology, he later assumed the role of director of information technology in 2001 and veterinary medical teaching hospital administrator in 2008. During this time, he was also a clinical assistant professor and course director for the veterinary informatics course and continues to teach in the veterinary curriculum.
March has been an educator for nearly 20 years. Starting as a junior high school industrial arts/technology teacher and later taught in a vocational technical school as a cooperative education teacher. He returned to Mizzou in 1995 to pursue his graduate degree in educational technology.
His professional focus for the past 15 years has been on the integration of technology into the educational process. As an early adopter of Internet technologies, March began sharing this innovation with his colleagues by conducting professional development workshops for public school teachers on how to effectively use the Internet in their classrooms. During his tenure at MU, he has secured internal and external funding for the integration of technology into the veterinary curriculum.
Reviewed 2011-01-26.