2013-2014 Cohort
David L. Albright, MU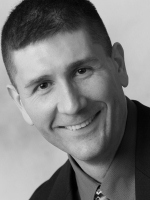 David L. Albright is an assistant professor in the School of Social Work at the University of Missouri-Columbia. He teaches military culture in the MSW program. Albright is a former research fellow with both the Department of Veterans Affairs and the RAND Corporation's Center for Military Health Policy Research. His primary research areas are military culture, particularly its influence on veterans' decision-making processes; and the development and validation of instruments for use in palliative and hospice care settings. Other interest areas include program evaluation, research synthesis, and validity theory and its applications.
What sometimes seems like a prior life, Albright served in the military, was a civilian skydiving instructor, and a supervisor of a criminal investigations unit in the state of Florida. He is married and has four daughters.
Cristina Albu, UMKC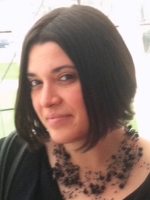 Cristina Albu is an assistant professor of contemporary art history and critical theory at the University of Missouri-Kansas City. She received a PhD from the University of Pittsburgh where she also served as visiting lecturer between 2011 and 2012. Her research has been supported by a Mellon Pre-Doctoral Fellowship and a Cultural Studies Fellowship, as well as by a series of traveling grants that facilitated her studies at the Center for Advanced Study in the Behavioral Sciences at Stanford University, ZKM (Center for Art and Media), Karlsruhe, and the Generali Foundation (Vienna). She has published articles and interviews in journals such as Artnodes, Athanor, and Contemporaneity and curated the film festival "To Act or Not to Act: Ethics in Romanian Cinema." Her research interests include participatory art, new media, affect theories, and crossovers between art and cognitive sciences. She is currently completing a book manuscript titled Seeing Self, Observing Others: Mirrors as Media in Contemporary Art. http://info.umkc.edu/art/portfolio/albu/
Mohsen Zaeem, S&T
Mohsen Asle Zaeem is the Roberta and G. Robert Couch Assistant Professor of Materials Science & Engineering in Missouri S&T. Zaeem received a BS (2003) and MS (2006) in mechanical engineering from Shiraz University, Iran, and a PhD in mechanical engineering from the School of Mechanical and Materials Engineering at Washington State University (2010). Prior to joining Missouri S&T, Zaeem was a postdoctoral fellow and an assistant research professor in the Center for Advanced Vehicular Systems at Mississippi State University. His current research interests include developing multi-scale computational tools for predicting nano- and microstructural evolution during solidification, grain growth, and solid state phase transformation in light-weight, high temperature and energy related materials.
Synergistic Activities
A professional member of TMS, MRS, ASM, ASME, ASEE, IIIS, Engineers without Borders-USA.
Member of AIST Metallurgy-Steelmaking and Casting Technology Committee.
Member of TMS/ASM Computational Materials Science and Engineering Committee.
Member of TMS/ASM Solidification Committee.
Member of Editorial Board of International Journal of Materials Engineering and Technology.
Organizer – Symposium on Computational Modeling of Microstructural Evolution; ASME 2013, San Diego.
Co-Organizer – Algorithm Development in Computational Mater. Sci. & Eng., TMS 2014, San Diego.
Bate Bate, S&T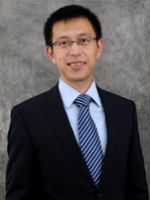 Bate Bate joined the Missouri S&T faculty as an assistant professor in the Geotechnical Engineering Program in June 2011. He earned a BE from Tsinghua University in 2002. He then started his graduate study in Hong Kong University of Science and Technology (HKUST) through a graduate recruiting program between HKUST and Chinese Ministry of Education. After receiving a master's degree in civil engineering from HKUST in 2005, Bate continued his graduate study in Georgia Institute of Technology, where he obtained a PhD in civil engineering in 2011. His doctoral dissertation was on the mechanical and physicochemical behaviors of fine-grained soils modified with a controlled organic phase. Bate experimentally studied the geotechnical properties of organically modified soils. Then he interpreted the results in the context of particulate interactions at nanometer level by exploring the electrokinetic potential and electrical permittivity of the soils.
Caroline Brock, MU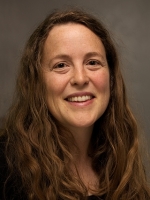 Caroline Brock is an assistant professor in the Rural Sociology Department at University of Missouri-Columbia. Brock's main professional activities involve teaching several undergraduate classes including Amish Community and Science, Technology and Society. She is researching in her Amish course and other similar courses around the country what college students can learn from the Amish as they explore questions of values, technology adoption and community and relate these questions to their own lives. Brock's research interests also include value-based farm decision making within a bounded rationality framework among Amish, organic, graziers and conventional dairy farmers in Wisconsin (http://carolinebrock.wordpress.com). In addition, she is currently working on creating informational support networks for agricultural and conservation professionals working with Amish and Mennonite farmers in the Midwest. http://dass.missouri.edu/ruralsoc/faculty/brock-c.php
Jennifer Bulmann, UMSL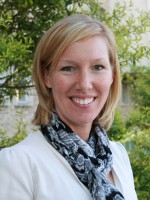 After graduating from the Illinois College of Optometry in 1998, Jennifer Bulmann pursued her passion for low vision by completing the Geriatric and Rehabilitative Optometry residency at the Birmingham VAMC in Birmingham, AL. She stayed on staff at the VA for two years, precepting 4th year interns from UAB School of Optometry and seeing her own geriatric patients. Bulmann moved back to Michigan where she was a clinical instructor at the University of Michigan Kellogg Eye Center. She saw patients in the Cornea/Contact Lens/Low Vision department and precepted ophthalmology residents.
Wanting to return to teaching, Bulmann accepted an assistant professor position at Southern College of Optometry where she taught both didactically and clinically. Bulmann was asked to start the Intermediate Low Vision Clinic at the Memphis VA in 2010 where she worked as the director for two years prior to moving to the St Louis area to teach at UMSL College of Optometry as a clinical assistant professor.
Currently, Bulmann teaches the Introduction to Low Vision course, is an instructor for the injections lab for second years, and precept at Grace Hill Community Health Center, a health care clinic for the underprivileged/uninsured.
Bulmann's research interests include low vision and ocular disease.
Andrew Bzowyckyj, UMKC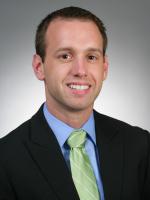 Andrew Bzowyckyj received a doctor of pharmacy from the University of Connecticut in 2009. He then completed a two-year residency specializing in ambulatory care practice, chronic disease state management, academia and healthcare policy with the University of Minnesota. He is currently a clinical assistant professor at the UMKC School of Pharmacy with a clinical practice site specializing in outpatient endocrinology at the Diabetes Center at Truman Medical Centers-Hospital Hill where he provides medication management of chronic metabolic conditions. His scholarly interests include diabetes, dyslipidemia, patient-centered care, motivational interviewing, incorporation of technology into patient care activities, health/wellness promotion and the incorporation of the above elements into curricula. In his personal time, he enjoys spending time with his dog Scotty and is an avid runner having completed three marathons, ten half marathons, and numerous 5 and 10Ks.
Chien-Chung Chen, S&T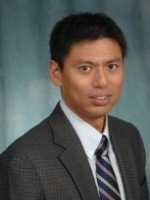 Chien-Chung (Abner) Chen joined the Civil, Architectural and Environmental Engineering department in fall 2011 as an assistant teaching professor. He received a PhD in structural engineering from the Pennsylvania State University in 2009. His main teaching interests focus on both undergraduate and graduate level courses in the areas of structural engineering. His educational research interests focus on developing teaching methods to facilitate students' learning experiences and to help students to learn how to apply their knowledge to solve real-world problems.
Xiaobo Chen, UMKC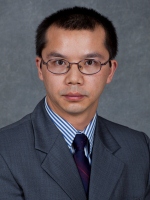 Xiaobo Chen obtained a PhD in chemistry from Case Western Reserve University in 2005, and he joined UMKC in the Department of Chemistry in 2011 after working at Lawrence Berkeley National Laboratory and University of California–Berkeley for six years. Chen is renowned for the synthesis and modifications of nanomaterials for renewable energy and sustainable environment applications. Chen has published near 50 articles with over 12,000 citations in many high-profile journals including Science and Chemical Reviews. He has acted as a symposium chair for Materials Research Society, and a Guest Editor of Journal of Materials Research, Catalysis Today and Chemical Reviews. He has also served as a reviewer for over 30 scientific journals and as a grant reviewer for many federal funding agencies.
Masud Chowdhury, UMKC
Masud H. Chowdhury received a PhD in computer engineering from Northwestern University, Evanston, Ill., in June 2004 and a BS in electrical and electronic engineering from Bangladesh University of Engineering and Technology (BUET) in December 1998. He has been with the Department of Electrical and Computer Engineering, University of Illinois at Chicago. He has recently started his faculty career at UMKC as an associate professor in the Department of Computer Science and Electrical Engineering. He has published more than 100 articles in various journals, conference proceedings and newspapers in the fields of micro & nano electronics, nanotechnology and renewable energy.
Chowdhury is currently serving as the chair-elect and the secretary of IEEE VLSI Systems and Application Technical Committee. He will assume the duty of the chair of IEEE VSA-TC in 2014. He is as an associate editor of the Journal of Circuits, Systems, and Signal Processing, Springer. He has been serving as the symposium chair, conference track chair, special session organizer, technical committee member and panel member in various conferences, symposiums and funding agencies. He has been actively supervising Ph.D., MS and undergraduate research students in various areas of micro and nano electronics and nanotechnology. His current research projects are being funded by the Air Force Office of Scientific Research (AFOSR) and University of Missouri Research Board.
Clayton Clark, MU
Clayton Clark worked at University Hospital on the Internal Medicine/Cardiology Medical-Surgical Unit for three years prior to becoming a medical-surgical nursing instructor. He has also worked part time at Rusk Rehabilitation Center. He continues to work-part time as a medical-surgical nurse floating to many of the general care units at Boone Hospital. While working full-time at the hospital, he was involved in various professional activities: quality improvement projects, piloting a new discharge nurse role and serving as preceptor for graduate nurses, student nurse externs and practicum nursing students. Clayton currently teaches medical-surgical nursing clinical as well as the nursing ethics and law course. Clayton's research interests include understanding moral distress in nurses working in long-term care and nursing homes as well as ethical issues facing older adults.
Kelly Cochran, UMKC @ MU
Kelly Cochran, clinical assistant professor with University of Missouri-Kansas City School of Pharmacy, is based at MU where she precepts third and fourth year pharmacy students in their experiential clerkships, participates in team taught courses, and practices as an ambulatory care clinical pharmacy specialist at the University of Missouri General Internal Medicine Clinics. She also coordinates a rural health pharmacy elective experience. She earned a doctor of pharmacy from Butler University in Indianapolis, Ind. She completed a PGY1 Pharmacy Practice residency at University of Iowa Hospitals and Clinics in Iowa City, Iowa, and a PGY2 Ambulatory Care Specialty residency at the University of Illinois at Chicago College of Pharmacy and Medical Center in Chicago, Ill.. She is adjunct in MU School of Health Professions. Her research interests include rural health, sense of community in higher education, quality improvement in prevention of adverse drug events and chronic disease state management.
Emily Crawford, MU
Emily Crawford, assistant professor in Educational Leadership and Policy Analysis, earned a doctorate in educational theory and policy with a minor in comparative and international education from Penn State University, where she focused on issues affecting educational equity for undocumented students. Her research interests include international immigration and education policy, looking at how educational leaders and teachers advocate for vulnerable students' access to education, and how education policy intersects with educators' professional and personal ethical codes.
Rajeev Darolia, MU
Rajeev Darolia is an assistant professor of public affairs and of Educational Leadership and Policy Analysis at the University of Missouri-Columbia. Recent projects focus on government sponsored consumer credit programs, access to higher education, and education finance. Darolia received a PhD in public policy and public administration from George Washington University, a MA in economics from the University of San Francisco, and BSBA in finance from Washington University in St. Louis. Prior to coming to the University of Missouri, he worked as an economist, financial analyst and community college instructor in Washington, DC. and San Francisco, Calif. Darolia is currently a visiting scholar at the Federal Reserve Bank of Philadelphia and a Policy Research Scholar at the Institute of Public Policy.
Zandra de Araujo, MU
Zandra de Araujo is an assistant professor of mathematics education at the University of Missouri. In 2012, she completed a PhD in mathematics education from the University of Georgia. Prior to attending UGA, de Araujo earned a BS in mathematics from the University of Florida, an MEd In mathematics education from the University of Central Florida, and worked as a high school mathematics teacher in Orlando, Fla.
de Araujo's research focuses on the mathematics education of English language learners. In particular, she is interested in teachers' selection and enactment of mathematics tasks for English learners. She also investigates the mathematical preparation of elementary teachers, centering on preservice teachers' abilities to examine children's mathematical thinking. She enjoys working with local schools to help improve the mathematics education of English language learners.
In her free time, de Araujo enjoys a number of activities including spending time with her husband and three dogs, gardening, and learning to play the piano.
Jill Delston, UMSL
Jill Delston received a BA in liberal arts from St. John's College in Annapolis, Md., and a PhD in philosophy from Washington University in St. Louis. She has interests in social and political philosophy, normative ethical theory, applied ethics and ancient Greek philosophy. Her dissertation defends a theory of global justice that combines social contract and natural law elements as such theory applies to international legal and soft law norms like anti-money laundering and combating the financing of terrorism. Before joining the University of Missouri-St. Louis Philosophy Department as an assistant teaching professor in 2012, she was a visiting assistant professor of philosophy at Mount Holyoke College for the 2011 academic year. She is the co-editor with Larry May and Kai Wong of a textbook entitled Applied Ethics: A Multicultural Approach (Ed. 5) for which she contributed to chapters on hunger and poverty, race and ethnicity and the environment. Delston is still trying to reconcile her love of popcorn with her dislike of the corn lobby.
Carrie Duncan, MU
Carrie Duncan graduated from Tufts University with a degree in archaeology, earned an MA from Harvard University in near Eastern languages and civilizations and completed an MA and PhD at the University of North Carolina at Chapel Hill in religious studies. She joined the faculty of the Religious Studies Department at the University of Missouri–Columbia in 2012 as an assistant professor of biblical studies.
Duncan specializes in the material culture of ancient Mediterranean religions, with particular interest in the development of early Judaism and Christianity within the Roman Empire. She conducts research in Jordan each summer and is currently involved as a senior staff member at the Petra North Ridge Project, the Madaba Plains project at Tall al-'Umayri, and the 'Ayn Gharandal Archaeological Project. Duncan serves on the MU Ancient Studies committee and is active in promoting study abroad as an educational priority at Mizzou.
Duncan is enthusiastic about greyhound adoption, used books and local food. She makes a mean lemon pie.
Mohamed ElGawady, S&T
Mohamed ElGawady is an associate professor at Missouri University of Science and Technology (formerly University of Missouri at Rolla). Previously, ElGawady held positions at Washington State University and the University of Auckland. He was a visiting associate professor at the University of South Australia and the Tokyo Institute of Technology. He worked also as a structural engineer for three years. ElGawady's research includes seismic behavior of masonry and concrete structures. He is heavily involved in the development of modern building codes of earthquake-resistant masonry structures. He authored and co-authored 60 referred journal and conference papers as well as technical reports. His current research interest includes seismic behavior of prestressed masonry walls, the application of Fiber Reinforced Polymers (FRP) in strengthening and repair of masonry/reinforced concrete structures, seismic behavior of reinforced concrete bridges, damage-free bridge columns, segmental construction, rocking mechanics, and the use of sustainable materials in seismic prone regions.
Janis Ellis-Claypool, UMKC
Janis Ellis-Claypool has been a faculty member at UMKC since December 2011 and serves as program director for the bachelor of health sciences degree. Ellis-Claypoolhas worked in health promotion and education, supporting students on university campuses, employees in workplace settings, as well as writing and implementing health promotion policy through various government and non-profit organizations. She is a member of several advisory committees working to improve and develop local and state health initiatives and policies. In addition to her role in the School of Nursing and Health Studies at UMKC, Ellis-Claypool manages her own small business, FITMOM Kansas City, which specializes in prenatal and postnatal exercise.
Ellis-Claypool received a bachelor of science in education, with a focus on community health from the University of Kansas. She received a Master of Science in kinesiology and health science from York University in Toronto, Canada. Ellis-Claypool is a certified group fitness instructor through the American Council on Exercise (ACE) and has studied numerous courses in prenatal health and postnatal health.
Marvin Feldman, MU
Marvin Feldman is an assistant professor and the clinical coordinator for the Nuclear Medicine Technology program in the School of Health Professions. He has been in the field of Nuclear Medicine for over 35 years performing all positions in the hospital and outpatient setting from technologist to director of medical imaging.
Feldman came to the University of Missouri in April 2011 as a third career. Though he taught radiation safety and nuclear medicine procedures at the hospital level to nurses, physicians, interns, externs and residents this is the first time he has been a full time educator of adults.
Feldman has been active in government service. He was elected to public office twice in Jefferson City, Mo., and dedicated five years to the Missouri Department of Public Health. He was also host and executive producer of a weekly political TV program "Old Business New Business" that ran on cable access in Jefferson City.
Dimitri Feys, S&T
Dimitri Feys obtained a civil engineering degree from Ghent University in Belgium in 2004. He then pursued PhD research at the same institute, concentrating on the rheological properties and pumping of Self-Consolidating Concrete (SCC). After completion of a PhD in 2009, he started as a post-doctoral fellow at the Université de Sherbrooke, QC, Canada, until the end of 2012. Feys is active in various national and international scientific committees (ACI, RILEM) and was member of the Organizing Committee of both the 5th and 6th International RILEM Symposia on SCC (SCC2007: Ghent, Belgium and SCC2010: Montreal, Canada).
Feys' main research interest is focused on the behavior of Highly-Workable Concrete in the fresh state. The influence of various materials and their proportioning in concrete on workability, stability, placement (including pumping) and their evolution with time is investigated by means of rheology. His research interest includes the rheology of complex materials and suspensions, suspension flow and sedimentation, fluid mechanics and flow modeling. He is also working on advanced concrete mix design procedures incorporating concrete placement considerations and the properties of hardened concrete, including special concrete made with recycled materials, and concretes with advanced sustainability.
Mahelet Fikru, S&T
Mahelet G. Fikru earned a PhD in economics from Southern Illinois University Carbondale in 2011. She specializes in environmental economics and industrial organization. Some of her research interests are mergers and acquisitions among polluting firms, measuring environmental performance, environmental policy analysis, and environmental disclosure regulations. Mahelet started her position at the Department of Economics, S&T, in August 2011 and besides Principles of Microeconomics she teaches Environmental and Natural Resource Economics and Cost-Benefit Analysis.
Tanya Gibson, UMKC
Tanya Marie Gibson, DDS, is an assistant professor in the Department of Oral Pathology, Radiology, and Medicine at the University of Missouri-Kansas City.
Gibson received a doctor of dental surgery from Meharry Medical College and her Oral and Maxillofacial Pathology training at Long Island Jewish Medical Center in New Hyde Park, N.Y. She is a Fellow of the American Academy of Oral and Maxillofacial Pathology and a Diplomate of the American Board of Oral and Maxillofacial Pathology.
Gibson's primary didactic responsibilities include teaching the dental students general, systemic and oral pathology; the dental hygiene students histology, general pathology and oral pathology; and a graduate oral pathology course to the residents. She also serves as the co-course director in her courses. In addition to her teaching responsibilities, she participates in a very active biopsy service and clinically manages patients with oral abnormalities and chronic diseases with oral manifestations. Gibson is on a number of university committees and serves as a peer reviewer for the Head and Neck Pathology Journal.
Twyla Gibson, MU
Twyla Gibson is an assistant professor at the iSchool (Information Science and Learning Technologies) at University of Missouri-Columbia. She has a PhD in history and philosophy of education from the University of Toronto, Canada, and pursued postdoctoral research in the History and Classics Departments at the University of Michigan. From 2010-2012, she was a fellow in the Graduate School of Arts & Sciences at Harvard University. Her interdisciplinary research at the intersection of ancient studies and the digital humanities focuses on textual analyses of Plato's dialogues. This work spans communication and information media and technologies; history and philosophy of culture and technology in relation to the academy, libraries, archives and museums; the organization and classification of information through history and across various media; and comparative analysis of early manuscripts and texts. Her research is supported by the Social Sciences and Humanities Research Council (SSHRC) among others. Oxford University Press is publishing her book on scholarship and digital media in January 2014.
Meera Heller, MU
Meera Heller is an assistant professor of food animal medicine and surgery. She obtained a BA from Stanford University and completed a DVM, PhD and internal medicine residency at the University of California Davis. Areas of clinical expertise include bovine and small ruminant (sheep and goat) medicine and surgery. Heller's research interest focuses on the question of disease susceptibility and resistance, this includes research focused on the differences between adult and juvenile immune systems, with special interest on development of the juvenile immune system in the calf. She also has an interest in intracellular pathogens and host-pathogen interaction. In her free time she and her family enjoy almost any outdoor activity including hiking, biking, running and kayaking.
Heather Hennkens, MU
Heather M. Hennkens obtained a BS in chemistry and BA in Spanish at Lindenwood University and a MA in inorganic chemistry at Washington University in St. Louis. She went on to earn a PhD in radiological sciences at Washington University in St. Louis in 2004 under the supervision of the late Professor Michael J. Welch. She completed her training with Professors Michael R. Lewis and Silvia S. Jurisson at the University of Missouri-Columbia, during which she was both an MU Life Sciences and a National Institutes of Health National Research Service Award (NRSA) postdoctoral fellow. In 2011, after two years as a bioanalytical study director in the pharmaceutical industry at ABC Laboratories, Inc., Hennkens resumed her academic career at the MU Research Reactor Center, where she is an assistant research professor. Her budding research program focuses on the development of radiometal-labeled molecular probes for use as radiopharmaceuticals in the imaging and targeted radiotherapy of disease, primarily cancer. Hennkens has traveled to many exciting destinations worldwide due to her somewhat small, yet highly international field of radiopharmaceutical sciences. On the personal side, Hennkens enjoys sports of all types, reading, and rough and tumble play with her two young sons.
Amber Henslee, S&T
Amber Henslee received a BA in psychology, biology and chemistry from Drury University, a MS in clinical psychology from Missouri State University and a PhD in clinical psychology with a minor in the teaching of psychology from Auburn University. In addition, she completed an APA-approved clinical internship at Yale University and a postdoctoral fellowship at the University of Mississippi Medical Center.
Henslee's clinical specialties are within the areas of addictions and trauma. She teaches General Psychology, Clinical Psychology, Health Psychology, Abnormal Psychology, Internship, Special Readings and Problems, and Undergraduate Research.
Henslee's lab consists of undergraduate student volunteers. Her research interests include college student drinking and health-related behaviors, the scholarship of teaching and learning, motivational interviewing and brief interventions, the treatment of addictions and trauma, and lab-based interventions for substance use. Most recently, her research projects have included a survey of event-specific drinking among college students surrounding St. Patrick's Day and a comparison to students at other campuses and during other events. Additionally, she is investigating an online module to reduce plagiarism among college students and, more specifically, collusion among engineering and science students.
Henslee was born and raised in Springfield, Mo., and enjoys spending time with her family.
Erika Honisch, UMKC
Erika Honisch completed a PhD in music history and theory at the University of Chicago. She has a bachelor of music from the University of British Columbia, and a background in piano and harpsichord performance.
Honisch's research focuses on sacred music performed by contesting religious groups in central Europe before and during the Thirty Years War, with an emphasis on music connected to the Imperial court at Prague (ca. 1576–1612). Her book project, Moving Music in the Heart of Europe, 1555–1648, takes up these issues with an eye to recent work in anthropology, as well as contemporary treatises dealing with theories of hearing. It offers a history of music that takes into account the subjectivity of the early modern listener––that is, the many ways in which individuals responded to sacred music in a region torn apart by religious strife. Another project tracks the movement of music between the two poles of Habsburg Europe, Spain and the Holy Roman Empire, in the sixteenth and seventeenth centuries.
Other areas Honisch is interested in exploring as a teacher and researcher are the relationship between music and scientific inquiry in the early modern period, as well as issues surrounding music and gender, and music and space.
Michael Howard, UMSL
I started my academic career at the University of Kentucky, where I screwed up in more ways than you can possibly imagine for about 6 years. I eventually found my way to Murray State University (a regional state school, much like UMSL, in western Kentucky) where everything changed. I figured out how to be a student, did pretty well and got my BS in biology (pre-Med) with a chemistry minor. I went to graduate school at the University of Miami, receiving my PhD in physiology and biophysics. I came to St. Louis as a postdoctoral fellow in the Neurology Department at the Washington University School of Medicine, eventually joining the research faculty there. My research emphasis is neurophysiology, working on spinal cord injury and stem cell transplantation. I've taught a wide variety of biology classes over the years, from non-majors Intro Biology at a community college to Systemic Physiology for medical students.
Julie Hutchinson, UMSL
Originally from North Carolina, Julie Hutchinson earned a Bachelor of Arts from Duke University in public policy studies with minors in biology and chemistry. She pursued a doctor of optometry at the Pennsylvania College of Optometry. Following graduation, she completed residency training at the VA Medical Center in St Louis, Mo. After residency, Hutchinson took a position working with a local optometry group and at the same time joined the University of Missouri-St Louis College of Optometry as adjunct faculty. After several years, she transitioned to full-time academia. Hutchinson's commitments within the College of Optometry include contributing to the Ocular Anatomy and Physiology and Ocular and Systemic Disease courses as well as case based learning seminars and Grand Rounds. Hutchinson's research interests have focused primarily on posterior segment diseases including glaucoma.
In 2012, Hutchinson was commissioned into the United States Air Force Reserves and is stationed at Pope Field in North Carolina. When not working, Hutchinson volunteers with several animal rescue groups, and hangs out with her own two dogs. She is looking forward to her honeymoon to Ireland in October 2013.
Lin Jiang, MU
Lin Jiang graduated from a doctoral program at Georgia Institute of Technology in 2010, and joined the University of Missouri-Columbia as an assistant professor in the same year. She is a member of the Academy of Management. Her research interests include the strategies and micro-foundation of innovations, roles of passion, as well as the economics of open science. Her work has been published in the Strategic Management Journal, Research Policy, and Industrial and Corporate Change, and has been quoted by Kauffman Foundation (kauffman.org) and VoxEU.org. She teaches strategic management and serves as reviewer for several major management journals and conferences. Prior to Georgia Tech, Jiang studied at Creighton University for master's degrees and Peking University in China for her undergrad. Her personal interests include Taichi, Ping-Pong, spending casual and fun time with families. Website: http://business.missouri.edu/people-directory/lin-jiang
Min Ju, UMSL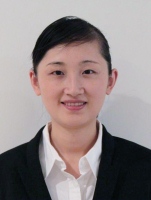 Min Ju is an assistant professor of marketing in the College of Business Administration, University of Missouri-St. Louis. She received her PhD in marketing and international business from Saint Louis University in 2011. Her research areas include inter-firm relationships, marketing channel management, and firm capabilities. She has published in Journal of International Marketing, Journal of World Business, Asia Pacific Journal of Management, China and World Economy, among others. She is a fellow of the 45th AMA-Sheth Foundation Doctoral Consortium.
Nidhi Khosla, MU
Nidhi Khosla earned a PhD in public health from Johns Hopkins University. Additionally, she holds two master's degrees, one in not-for-profit management and the second in public health. Before joining academia, she worked in the not-for-profit as well as government sector in India on projects concerning reproductive and sexual health and rights-based poverty alleviation programs.
Her research interests largely lie in HIV/AIDS prevention, global health, protecting human rights, promoting health among vulnerable sections in society and preventing violence against women. Her research philosophy is informed by social determinants of health and community-based participatory research approaches. She uses both qualitative and quantitative research methods. She has published on issues such as end-of-life care beliefs among persons of South Asian origin living in the U.S., non-medical prescription drug use among injection drug users, impact of employment in ready- made garments industry on Bangladeshi women and social exclusion and HIV.
http://shp.missouri.edu/hs/viewProfile.php?facultyName=khosla-nidhi
Kyonghee Kim, MU
Kyonghee Kim received a PhD in accounting from the University of Pittsburgh in 2005. She earned a MS in accounting from Kent State University in 1996 and a BS in business and management from University of Maryland in 1995. She worked for the State of Ohio as an auditor for 3-1/2 years after receiving a CPA license in 1997. Prior to joining the University of Missouri-Columbia, she was an assistant professor at the University of Illinois at Chicago and has taught financial accounting. Her teaching interests include financial accounting and management accounting, with the latter being her teaching area at MU. Her research involves corporate governance, incentive contracts and firms' information environment. Kim is from South Korea.
Brandi Klein, S&T
Brandi Klein is entering her second year as an assistant professor of psychological science at Missouri University of Science and Technology. She earned a PhD in experimental psychology with a concentration in cognitive psychology at Bowling Green State University in Ohio. At Missouri University of Science and Technology, Klein teaches courses in neuroscience, cognitive psychology, research methods, sensation and perception, and human-computer interaction. Her research interests are related to spatial ability and visual perception, including spatial skills training for students in the STEM fields, interactive learning, attitudes towards math and spatial ability, human-computer interaction based on spatial ability, visual perception based on spatial ability, allocation of spatial attention, visuo-spatial working memory, and cognitive interference. Originally from Pennsylvania, Klein supports the Pittsburgh Steelers and the Pittsburgh Penguins. She lives in Rolla, Mo.
Dincer Konur, S&T
Dincer Konur is an assistant professor in the Engineering Management and Systems Engineering Department at the Missouri University of Science and Technology. He holds a PhD and an MS in industrial and systems engineering from the University of Florida and a BS in industrial engineering from Bilkent University, Ankara Turkey. He has worked as a post-doctorate research fellow at the Intermodal Freight Transportation Institute at the University of Memphis. His research interests include applied operations research and game theory in the fields of supply chain management, logistics and distribution, and transportation. He has conducted research on competitive facility location problems, supply chain network design to mitigate traffic congestion, transportation capacity utilization through shipment consolidation, resource allocation for railroad-highway crossing safety upgrades, and truck scheduling in cross-docks. He is currently working on sustainable inventory control models.
Mark Kuhnert, MU
Mark Kuhnert is currently an associate teaching professor in the Department of Health Sciences where he serve as director of the internship program and teach a variety of upper level courses. He Also serves as a co-facilitator for the Freshmen Interest Groups for the School of Health Professions as well as several university committees. He received a doctorate in clinical psychology from Kent State University in 1998, a master's in clinical psychology from Kent State University in 1993, and a bachelor's degree in psychology from Missouri University in 1989. his personal interests include being with family, boating at Lake of the Ozarks, skiing, woodworking, motorcycle riding and MU sports. Kuhnert has been married for 12 years and has two daughters ages 9 and 11.
Seung Lark Lim, UMKC
Seung-Lark Lim, assistant professor in the Department of Psychology, received a BA and MA in clinical psychology from Korea University. He completed a three-year clinical psychology residency at Samsung Medical Center, Seoul, Korea and obtained his clinical psychologist license from Korean Ministry of Health and Welfare in 2002. He worked as a research fellow at the University of Arizona from 2002 to 2004. He received a PhD in cognitive neuroscience from Indiana University–Bloomington in 2009. Prior to joining the UMKC faculty, he worked as a postdoctoral scholar in Neuroeconomics at California Institute of Technology from 2009 to 2011. He is a director of L.L.ANN (Lim Lab for Affective Neuroscience and Neuroeconomics; www.llann.org).
His research utilizes computational, behavioral and functional neuroimaging (EEG and fMRI) techniques to understand the neural mechanisms of cognitive-affective interactions and decision-making in the human brain and their implications for affective-behavioral dysregulation in normal and clinical populations (e.g., affective disorder, addiction, eating disorder). Lim has a particular interest to understand what determines our value-based decisions (e.g., choosing tasty but unhealthy food vs. healthy but not tasty food) and why some people choose irrational or non-beneficial decisions (e.g., maladaptive or self-destructive behaviors such as addiction).
Dana Martin, MU
Dana Martin is a teaching assistant professor in the Department of Physical Therapy at the University of Missouri-Columbia. She completed a master's degree in 2003 and DSc in 2011. Martin holds a manual therapy certification from North American Institute of Orthopedic Manual Therapy (NAIOMT). Martin currently serves as the director of Clinical Education for the Physical Therapy Department as well as teaching Introduction to Clinical Education, Clinical Kinesiology and serves as a tutor for the PT program's Problem Based Learning curriculum. Her research interests include anything pertinent to clinical education, educational pedagogy and interdisciplinary relationships. Martin continues to maintain contemporary clinical practice in outpatient orthopedics. She is also a trainer for the American Physical Therapy Association Credentialed Clinical Instructor Program.
Courtney McDermott, UMSL
Courtney McDermott is a lecturer and the assistant director of Field Education for the School of Social Work at University of Missouri-St. Louis. She coordinates the field education program for BSW students and teaches the corresponding seminar courses.
She has a BA from the University of Iowa, a MSW from Saint Louis University and is a Licensed Clinical Social Worker in the State of Missouri.
Prior to joining the faculty at UMSL, McDermott served as the assistant director at Let's Start, an agency that works with formerly incarcerated mothers and their children. While there, she managed all the agency grants and developed agency programs. She also worked for Vision for Children at Risk/the St. Louis Metropolitan Children's Agenda where she published three versions of the Children of Metropolitan St. Louis Report and staffed collaborations focused on child welfare and early childhood education.
She currently serves on the governing council of the St. Louis Family and Community Partnership and the board of directors of the Shaw Area Child Center.
Kindel Nash, UMKC
Kindel Nash is an assistant professor of urban teacher education/language & lteracy in the School of Education at the University of Missouri-Kansas City. Nash comes from the University of South Carolina-Columbia, where she was an instructor in the College of Education. She has experience as a classroom teacher and reading specialist in California, Georgia, South Carolina and Wiesbaden, Germany and is interested in critical race theory, critical sociocultural theory, as well as instruction and teacher education for social justice. Nash received a PhD and MAT from the University of South Carolina.
Leigh Neier, MU
A University of Missouri-Columbia graduate, Leigh Neier completed doctoral studies in the field of Health Promotion in MU's College of Education's Department of Educational, School and Counseling Psychology. After completing graduate studies, Neier played a key administrative role for a K-12 independent preparatory school, where she developed student leadership programs. Currently, Neier is a faculty member in the Department of Learning, Teaching and Curriculum, instructing school health education coursework across all divisions of the Teacher Education Program. Neier also serves as an adjunct faculty for the Department of Educational, School and Counseling Psychology, working most closely with the Positive Coaching and Sport Psychology degree programs. Neier is also a proud member MU's Intercollegiate Athletic Committee, serving as the Student Affairs subcommittee chair. Among her other service roles, Neier oversees several school-health/outreach related projects in conjunction with Columbia Public Schools and serves the College of Education as the faculty advisor for Kappa Delta Pi and the Undergraduate Student Council, as well as Kappa Kappa Gamma's alumni advisor for Academic Excellence.
Stephanie Padgett, MU
Stephanie Padgett is an assistant professor in the Strategic Communications department at the Missouri School of Journalism. Padgett worked in the advertising industry for nearly 20 years before arriving at MU.
Padgett helped to launch Mojo Ad and YAYA Connection, the student staffed ad agencies that specialize in marketing to the 18-24 year old Youth and Young Adult (YAYA) market. These outlets allow strategic communication students to experience the Missouri Method of learning by doing. Past clients include aol, U.S. Bank, Famous Footwear and Hallmark.
In addition, Padgett teaches the Media Strategy & Planning course, serves as the faculty advisor for the Mizzou chapter of the American Advertising Federation club, is chair of the campuswide Student Publications Committee and a member of the J-School Curriculum Committee.
When not attending class or meetings, Padgett maintains an active consulting practice helping non-traditional schools connect with prospective families through the effective use of word-of-mouth and traditional marketing.
Padgett has three children. The oldest, John, is a freshman at S&T while the other two attend Columbia public schools. As a native Ohioan, Padgett is an avid sports fan and can often be seen sporting Cincinnati Reds, Bearcats, Ohio State Buckeyes or Cleveland Browns gear on campus. Follow her on Twitter @StephPadgett.
Jennifer Pattershall, S&T
Jennifer Pattershall is in her second year as an assistant professor of psychological science at Missouri S&T. She completed a PhD at the University of Arkansas, and a BA and MA at the University of Maine. She is a social psychologist interested in motivation, emotion, social cognition and the interplay of these processes. She is currently investigating the motivational antecedents of mistaken predictions of future emotional states (i.e., affective forecasting errors). In addition, she is also revising a meta-analytic review of the affective forecasting literature. In another line of work she is exploring how the framing of goals changes the effort people put into the completion of those goals. She also has interests in stereotyping and prejudice, social cognitive biases, and applied social psychology. "Dr. Jen," as her students call her, teaches courses in Research Methods, Social Psychology, Social Influence, and Group Dynamics. In her spare time she enjoys traveling, watching movies, amateur photography, and relaxing with her husband and their three cats.
Anjali Patwardhan, MU
Anjali Patwardhan is an assistant professor of pediatric rheumatology and Clinical Child Health, University of Missouri. Patwardhan completed a MBA from University of Cardiff UK, a master's degree in quality improvement in health care from Birmingham University, UK, a diploma in post graduate medical education at the University of Wolverhampton, UK and a diploma in pediatric nutrition from Southampton University, UK. She trained in pediatric and pediatric hepatology in the United Kingdom and worked in the National Health Service. She completed a fellowship in rheumatology at Nationwide Children's Hospital, Columbus, Ohio.
Patwardhan has authored a book, written book chapter and has been the author of many publications in peer reviewed journals. She is a member of the American Academy of Pediatrics, the American College of Rheumatology and other learned societies. She has also completed a QI fellowship from Institute of Health Improvement (IHI), Harvard, Mass. She was regularly involved in teaching at King's College London School of Medicine, UK and at Newcastle University Medical School, UK. She was also the part of the team who developed multiple choice questions for the examination bank for MRCPI at Dublin (Royal College of Pediatrics Ireland) and MRCPCH, London, UK (Royal College of Pediatrics & Childhood). Her dissertation for the diploma in post graduate medical education was on 'developing effective modules for teaching."
Mario Pennella, MU
Mario Pennella is an assistant teaching professor in the Department of Biochemistry at the University of Missouri-Columbia. He teaches Introductory Biochemistry Laboratory (1094) during the spring semester. This course introduces students to experimental techniques used to assay a wide range of biomolecules. This includes a section on development of biofuels. During the fall semester, Pennella teaches a writing intensive capstone biochemistry laboratory course (4974/7274). Students investigate the activity of a protein that has been shown to be required for the development and progression of Chronic Myelogenous Leukemia. The course is designed to provide the student experience in modern experimental techniques found in biological research laboratories while simultaneously exposing students how modern research can be applied to treat diseases. Pennella is interested in continuing to develop the laboratory classes as a place for students to apply their knowledge to problems related to disease treatment and the development of renewable energy sources.
Michelle Phillips, S&T
Michelle A. Phillips joined the Economics Department at Missouri University of Science and Technology as an assistant teaching professor in August 2012. Originally from La Serena, Chile, she earned a PhD from the University of Florida in the summer of 2012. Her areas of specialization are public economics (specifically public choice), economics of education, and regulation/law. Her main interest is in how institutions and governments work and interact with each other. Her most recent research paper focused on the performance of firms in charge of water utilities in Japan. She used benchmarking tools to examine the efficiency of Japanese water suppliers while paying attention to their regulatory framework. Phillips teaches freshmen courses in Principles of Macroeconomics and Principles of Microeconomics at Missouri S&T. She currently resides in Rolla, Mo., with her husband, Charles, and likes to spend her free time learning how to play tennis, watching movies and reading.
Paula Prouhet, UMSL
Paula Prouhet is an assistant teaching professor in the College of Nursing at the University of Missouri-St. Louis. She received a bachelor of science in nursing in 2001, and began her career as a staff nurse at St. Louis University Hospital. After several years of caring for adults, Prouhet discovered her passion in caring for infants and their families in the Neonatal Intensive Care Unit. During her work at several St. Louis area pediatric institutions, Prouhet returned to school to obtain a master of science in nursing (Nurse Educator) and combined her love of both teaching and nursing.
At UMSL, Prouhet teaches both theory and clinical in a variety of courses. In addition to her faculty responsibilities, she maintains a staff nurse position at St. Louis Children's Hospital in the NICU. She also teaches Kaplan NCLEX test prep courses for new nursing graduates to help them succeed in their state licensure exam. When she's not working, Prouhet enjoys nothing more than sitting on the back deck with her three dogs, a cup of coffee and a good book. And maybe some Oreos.
Shastri Sandy, MU
Shastri Sandy is an assistant professor of finance at the Trulaske Business School. He grew up in Trinidad. After completing high school in Trinidad, he did his undergrad and masters at MIT, his MBA and PhD at the University of Chicago's Booth School of Business. He has taught Investments and Investment Fund Management. His research interests include empirical corporate finance, specifically corporate governance, behavioral finance and the interaction between shareholders and the firm. He seeks to answer under what conditions shareholders have influence on a firm, are these impacts positive or negative, permanent or temporary. Outside of work, he enjoys travelling beyond Columbia, playing poker, watching sports, mainly football (both real and American), cricket and grilling. He has visited South East Asia, Europe, South America, Australia and New Zealand. Someday he hopes to climb Kilimanjaro.
Huei-Wern Shen, UMSL
Huei-Wern Shen joined the faculty of the School of Social Work in the fall of 2011. She received a PhD in social work and political science from the University of Michigan, Ann Arbor, and completed a post-doctoral fellowship at CUNY School of Public Health, Hunter College. Her research interests include productive aging and civic engagement, caregiving for older couples, policy analysis and implementation, and comparative social welfare policies. Shen has a joint appointment in Social Work Program and Gerontology Program within the School of Social Work. Her teaching focuses on research methods, aging policy and social gerontology.
MyungHee Sohn, MU
MyungHee Sohn's research interests are apparel technology use in apparel product development and education. Her interest in apparel technology has driven her direction to improve garment fit by visual analysis in digital space and development of body measurement method. The goal of her research is to improve apparel fit and sizing with apparel technology. She has conducted various studies on body measurement and pattern making using 3D technology. Her current research focuses on a new process of apparel product development based on the human body and movement using motion capture system.
Mindy Steiniger, UMSL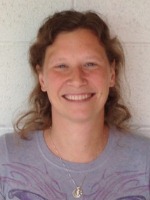 Mindy Steiniger was born and raised in St. Louis. She did her undergraduate studies at Truman State University (1997) and earned a PhD in biochemistry from the University of Wisconsin-Madison (2002) before moving to the University of North Carolina-Chapel Hill for her postdoctoral work. She began her tenure as an assistant professor of biology at UMSL in 2010. She spends about half of her professional time doing research on RNA metabolism and half of her time teaching molecular biology to senior undergraduates and graduate students. Her active research laboratory currently has two doctoral students and several undergraduates pursuing projects designed to better understand protein-protein interactions required for proper 3' end formation of Drosophila mRNAs and how this complex is facilitates small RNA maturation in Drosophila. Outside of work, Steiniger and her husband are raising three children, Henry (7), Lewis (5) and Georgia (16 months).
Ryan Thomas, MU
Ryan J. Thomas teaches courses in mass communication theory, qualitative research methods, media ethics, and cross-cultural journalism. His research examines how journalistic roles and responsibilities in a changing media landscape are shaped in public discourse, with particular attention to how journalism as an institution responds to crises of journalism ethics.
Thomas has published in, among other peer-reviewed journals, Journalism Studies, New Media and Society, the Journal of Applied Communication Research, and Journalism Practice.
Thomas earned a doctorate in communication from the Edward R. Murrow College of Communication at Washington State University. His dissertation examined British tabloid newspaper coverage of organized labor from 2002 to 2010. Thomas also holds a master's degree in communication from Washington State University and a bachelor's degree in American studies from Swansea University in his home country of Wales.
Outside of work, Thomas enjoys spending time with his wife, a lab coordinator at Columbia College, and his amazing English bulldog, Gus.
Matthew Thullen, MU
Matthew Thullen is a second-year assistant professor in the Department of Health Sciences within the School of Health Professions at the University of Missouri-Columbia. He also has a courtesy appointment in the School of Social Work at the University of Missouri-Columbia. Thullen received a PhD in 2011 from the University of Chicago School of Social Service Administration and he also holds a master's degree (AM) in clinical social work from the University of Chicago School of Social Service Administration and a MS in child development from the University of California, Davis. His general interests are in the role of social relations in development, well-being and mental health across the life course with a special interest in the familial context of early childhood development. With the theme of supporting the developmental well-being of infants and toddlers from vulnerable families, Thullen is currently doing research on the impact of a community doula intervention for parenting and well-being among young mothers, the role of grandmothers and baby's fathers in the doula intervention and young mothers' well-being, the family context of infant/toddler feeding practices.
Yesim Tunkuc, UMKC
Yesim Tunkuc is a clinical assistant professor in the Department of Restorative Clinical Sciences, University of Missouri-Kansas City, School of Dentistry. She joined UMKC faculty in 2010. She is currently the course director of preclinical removable partial prosthodontics laboratory course. She is also an instructor in removable complete prosthodontics, fixed prosthodontics and occlusion pre-clinical laboratory courses and in predoctoral clinics. She received a certificate in prosthodontics from New York University, College of Dentistry in 2010, where she also completed a master of science in clinical research in 2005. She also served as clinical assistant professor and senior clinical research fellow at New York University. During her residency she was honored with the Excellence in Prosthodontics Teaching Award.
After she receiving a dental degree from Istanbul University in 1996, Turkey, she practiced privately until 2001. She is a member of American College of Prosthodontics and American Dental Education Association. She also earned a DDS from the UMKC School of Dentistry in 2012. She is currently licensed to practice as Prosthodontist in Missouri.
Lakshmi Venkitachalam, UMKC
Lakshmi Venkitachalam is a tenure-track assistant professor in the Deptartment of Biomedical and Health Informatics, UMKC School of Medicine. Venkitachalam trained as a physician assistant in Cardiology and Cardiac Surgery in India. Then, she obtained formal training in chronic disease (cardiovascular) epidemiology from the Graduate School of Public Health, University of Pittsburgh, Pa., followed by postdoctoral training in cardiovascular quality of care and outcomes at the Saint-Luke's Mid America Heart Institute, Kansas City, Mo.
Her research and training experience includes an in-depth understanding of cardiovascular risk and effectiveness of potential treatment options using secondary databases and quantitative research methods. Her research goal is to establish a dedicated focus on and expertise in implementing translational projects (T3 and T4) that are tailored to address variations and disparities in healthcare and outcomes. Additional details can be found at: http://www.med.umkc.edu/dbhi/Faculty/venkitachalam.shtml
Mingzhen Wei, S&T
Mingzhen Wei has served as an assistant professor in petroleum engineering at the Department of Geological Science and Engineering at Missouri University of Science and Technology since 2012. She has a bachelor's and master's degree from a top-notch university in China, China University of Petroleum, majoring at production engineering and reservoir engineering, respectively; and got a Ph.D. in computer science from New Mexico Institute of Mining and Technology. Her PhD study focused on data mining and artificial intelligence applications in large data sets and real life cases. Before she joined Missouri S&T, she was awarded as a residence researcher in the Center of Excellence for Geographic Information System (CEGIS) at U.S. Geological Survey (USGS) for constructing ontologies for The National Map project. With USGS, she practiced advanced data modeling and linked data models in term of connecting with legacy databases and data retrieval and analysis.
Currently, Wei is focusing on teaching core reservoir engineering courses, including applied reservoir simulation, natural gas engineering, and applied reservoir engineering; and she is actively participating fund seeking and collaboration in the research areas of artificial intelligence, data mining, and data quality enhancement for smart oilfield applications, and simulation and production study for unconventional oil and gas resources.
Nathan Weidner, S&T
Nathan Weidner received a bachelor's degree in psychology and sociology from the University of Missouri-Columbia and a PhD in industrial-organizational psychology from Wayne State University. His research interests include implicit theories of leadership and motivation, stress and health outcomes in the workplace, and the incorporation of technology into the classroom in order to aid student learning outcomes. Weidner teaches classes in industrial psychology, organizational psychology, leadership, and psychological tests and measures.
Suzanne Welcome, UMSL
Suzanne Welcome is beginning her second year as an assistant professor in the Department of Psychology at UMSL. She earned a PhD in neuroscience from the University of California Riverside in 2008, then spent several years as a postdoctoral fellow at the the University of Western Ontario investigating relationships between reading and brain function and anatomy. She is interested in individual differences and natural variability in brain structure, function and behavior. Her main area of expertise is the skills and strategies different people use to read. She has experience with a variety of behavioral and neuroimaging techniques and has an active ERP lab in which her research team measures brain activity during reading tasks. She has worked with children and adults who vary in cognitive ability. She teaches courses in biological and cognitive psychology. In her free time, she enjoys training her rambunctious dog, handspinning and crocheting and eating local foods.
Yang (Cindy) Yi, UMKC
Yang (Cindy) Yi is an assistant professor in the Department of Computer Science and Electrical Engineering at the University of Missouri-Kansas City. She received a BS and MS in electronic engineering at Shanghai Jiao Tong University in 2003 and 2005, and completed a PhD in electrical and computer engineering at Texas A&M University in 2009. Prior to joining UMKC, she has been working at Freescale, IBM, Intel, and Texas Instruments. Her research interests include circuit modeling, large scale circuit simulation on parallel computing platform, and low-power circuits design with advanced nano-technologies.
Yi was a recipient of Huawei Fellowship in 2004, Best Paper Award nominee of the IEEE Conference on Electrical Performance of Electronic Packaging in 2006, Student Travel Grant of the ACM/IEEE Design Automation Conference in 2008, and Best Paper Award nominee of the IEEE Conference on VLSI Design, Automation and Test in 2011. She has been invited to serve as an associate editor for Cyber Journal of Selected Areas in Microelectronics since 2011, a panelist for National Science Foundation panels, and a Technical Program Committee member for various international conferences. Her detailed information could be found at http://c.web.umkc.edu/cindyyi/
Shawn Zembles, UMKC
Shawn Zembles started his career in health care as an EMT-Paramedic in Kansas City. He completed a baccalaureate nursing degree in 1993, a master's in 1999, and a doctorate in 2008.
Prior to teaching for UMKC, Zembles worked at a Level One trauma center and as a helicopter flight nurse where he eventually held a regional director position for multiple helicopter bases throughout the central United States. He keeps current in his clinical practice through his involvement as a Clinical Nurse Specialist and Clinical Scholar for St. Mary's Medical.
Zembles has been nominated for the Cherokee Inspired Comfort Award for exceptional service, sacrifice, and innovation. And in 2011, Zembles was awarded Faculty of the Year by the Student Nurses Association.
Zembles has served in the Air National Guard for more than 20 years, is a veteran of Operation Desert Storm and Operation Enduring Freedom. Currently at the rank of Lieutenant Colonel, Zembles is the Chief Nursing Officer for his military unit and Medical Commander for a WMD response force. He recently deployed to Afghanistan as a senior NATO advisor to the Armed Forces Academy of Medical Sciences working with the Afghan Nurse Training Initiative.
Yongjie Zheng, UMKC
Yongjie Zheng is currently an assistant professor in the Department of Computer Science and Electrical Engineering at University of Missouri–Kansas City. He received a PhD from the University of California, Irvine in 2012. Zheng's research area is software engineering in general. He is particularly interested in software architecture-based research, including architecture-implementation mapping, product-line architectures, and architecture-based adaptation.
Reviewed 2013-09-24.