Leadership Development Program
Information


LDP 2014 Flyer (PDF)


LDP 2014 Application (Fillable PDF)
From our own voices...
"While I have had lots of training on understanding myself, this was my first where it was specifically linked to being a leader, in particular being an academic leader." --2013 LDP participant
"After going through this program, I see clearly the merit in providing such training to anyone who gets promoted to a leadership position at the University. So
many times, people are moved into positions without any support or training. Sometimes the person has a natural talent but more often they learn by trial and error, or they turn the stress in on themselves. This retreat was was personally challenging, involving a lot of self-reflection, but at the same time it provided a wealth of education and support so that we could become the best possible asset to the organization." --2013 LDP participant
The Leadership Development Program (LDP) provides leadership development opportunities and ongoing support to academic leaders on all four campuses. The University of Missouri seeks applications from faculty administrators within the University of Missouri each spring for a fall cohort. We strive to select a diverse group of leaders who represent all campuses and disciplines and include a wide range of experience and expertise. This program enhances effective leadership to create the conditions for high performance, high commitment, and cultural competence in the academic setting.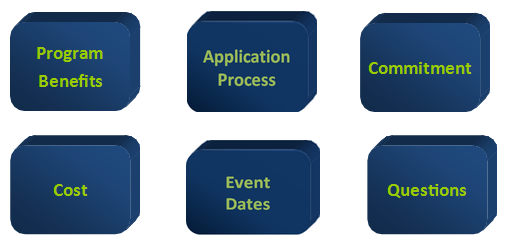 Program Benefits
Learn more about yourself and your leadership characteristics
Further your development as a leader
Expand your professional network
Engage with colleagues on critical leadership challenges
Application Process
Department chairs and other academic leaders are encouraged to visit with their dean and/or provost about being nominated for participation. The Provost on each campus along with the Academic Deans will formally recommend candidates. Typically, we receive more applications than we can accept. Unfortunately, not all nominees will be selected for participation in the Leadership Development Program. This is an ongoing program and all interested academic leaders are encouraged to reapply for participation in future years. All application questions should be directed to your campus Provost's Office.
Obtain participation endorsement from your dean.
Submit application to the Provost's Office by the deadline.
Provost reviews applications and recommends candidates to the Office of Talent Management
Applications are due in the Provost's Office by Friday, May 16, 2014
Each applicant will receive an email notifying them if he/she has been selected to the program
Commitment
Introductory Meeting
A two-hour meeting to get results of your first self-assessment, get a better understanding of the other assessments and pre-retreat work, discuss logistics for the retreat and get answers to any additional questions you may have.
Retreat
September 22-24, 2014
Spend three days in Columbia, MO learning about your leadership style through feedback from both self-assessments and a 360o assessment. Work with other academic leaders from throughout the system to improve your leadership effectiveness.
Follow-up Sessions
In addition to the intensive fall component, all participants will come back together three times throughout the year for one-day sessions to concentrate on topics of interest to the group.
Monthly Campus Meetings
Local campus groups are encouraged to meet once a month to discuss common concerns and campus issues, and to share ideas and advice.
Cost
This professional development opportunity is provided by the UM Human Resources, with no cost to participants. Each participant's home unit is expected to cover travel and lodging costs.
Event Dates
| | |
| --- | --- |
| 05.16.14 | Applications Due |
| 09.22-24.14 | 2014 Cohort Retreat |
| 11.11.14 | Follow-up Session #1 |
| 01.14.15 | Follow-up Session #2 |
| 04.28.15 | Follow-up Session #3 |
Questions
Office of Talent Management
573.884.1878
talentmgmt@umsystem.edu

Greg Holliday, Ph.D., Director of Talent Management
Jill Wood, Ph.D., Assistant Director of Talent Management
Katina Volle, Coordinator of Talent Management

Contact a past participant (list located on LDP website)
Reviewed 2015-01-25.