News & Notes
2015 SAC Nominations are due September 17th!
Staff Advisory Council
Welcome to UM System Staff Advisory Council
Our Mission:
To advise the president of the University of Missouri System on matters of mutual interest and to serve as an information and liaison medium for employees and administrative officers on such matters as may be referred to the Council, as the Council initiates, or as UM employees may request.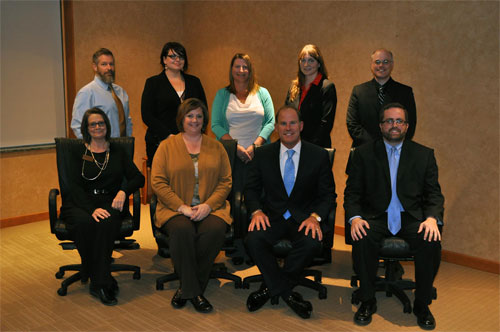 Timothy Wolfe - UM System President

Betsy Rodriguez - Vice President, Human Resources

Chad Hampton - Chair

Leyanna Long - Vice Chair

Nancy Tharpe - Secretary

Jason Lockwood - Historian

John Layman - Treasurer

Melanie Barger

Heather Dempsey

Kelli Hathman

Sandra Monnig

Jennifer Oetting



Reviewed May 14, 2015.