Presidential Citation Award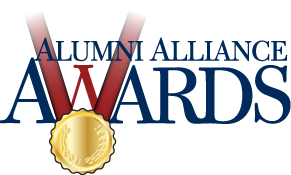 Each year, the Alumni Alliance selects and awards the winners of the "Presidential Citation Award." The Alliance selects one person from each campus, the University of Missouri Extension selects one winner, and the UM System President selects two recipients of the award on behalf of the system. Award winners are selected based on their outstanding and continuing services to the University of Missouri and our campuses.
Photos of the 2012 Alumni Alliance Awards can be found here
Press Release of the 2012 Alumni Alliance Awards can be found here
Recipients of the 2012 Presidential Citation Award
University of Missouri System

Governor Jay Nixon

Senator Tom Dempsey

Representative Tim Jones

University of Missouri

Steve Owens

University of Missouri Extension

Sandy Stegall

University of Missouri-Kansas City

Lajuana Counts

University of Missouri-St. Louis

Patrick Green

Missouri University of Science and Technology

Marianne Ward



To recognize previous winners, the Alliance of Alumni Associations and Extension Presidential Citation Award are chronicled and can be found here.
Reviewed 2013-02-04.