University of Missouri System Vice President for Finance/Chief Financial Officer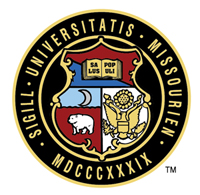 University of Missouri System Vice President for Finance & Chief Financial Officer
The University of Missouri System (UM System) invites applications and nominations for the Vice President for Finance/Chief Financial Officer (CFO). The CFO will provide dynamic and visionary leadership that will enhance the System's reputation for academic excellence, research, service, and economic development. The CFO reports to the president and serves as a General Officer of the University with responsibility for setting strategy and long-term planning of the financial functions of the organization.
The UM System is a land grant institution comprised of four universities (in Columbia, Kansas City, Rolla and St. Louis), a health care enterprise, 10 research parks and incubators, 19 agricultural research stations and a vast network of Small Business & Technology Development Centers and MU Extension offices across the state. The System enrolls more than 75,000 students and is supported by a budget of $2.8 billion. Each campus has nationally recognized programs and serves distinct missions. The Columbia campus is one of only 34 public universities to be selected for membership in the American Association of Universities. For more information about the UM System, please visit: http://www.umsystem.edu/.
The University of Missouri System is located in Columbia, Missouri a city of approximately 100,000 people and centrally located between St. Louis and Kansas City. Columbia has a relatively moderate climate and is located nearly one hour from the Lake of the Ozarks, one of the country's largest lakes and a mecca for boating, fishing, golf and the best of country music entertainment.
As a direct report to the President, the Vice President for Finance & Chief Financial Officer will provide leadership and management for the University System's finances and administration. This will include advising the President, Board of Curators and others regarding all finances and business matters surrounding the system structure, all four campuses and the University Healthcare Enterprise. They must demonstrate extraordinary competence as a strategic and integrative leader while providing management and leadership over departments including treasury, controller, procurement, management services, budget planning/development, and internal audit.
To succeed in this role, the successful candidate must possess a bachelor's degree, preferably in finance or business; an appropriate advanced degree as well as a CPA and understanding of both FASB & GASB accounting principles are highly desired. They should have a robust passion for higher education coupled with a strong focus on student success. Ten years of experience in higher education with a minimum of five years of senior level leadership in finance at a university system or major university would be appropriate. A strong background in finance, accounting, audit and investment strategy & policy and an acute understanding of higher education funding is necessary. A background in strategic planning and successful implementation along with managing an organization through a major transformation is desired. A strong familiarity financial technology, shared services and process change would be an advantage. Experience working with varied constituencies including state and local governments, boards, faculty, etc. and influencing decisions through superior interpersonal skills and persuasive collaboration is necessary.
The search consultant, Breckenridge Partners, will continue to accept applications and nominations until the position is filled. Screening of candidates will begin immediately. Applications should include a letter of interest and resume. Submission of materials via e-mail is strongly preferred. Nomination letters should include the name, position, address and telephone number of the nominee. All nominations will be handled in strict confidence. Applications and letters of nomination should be submitted to:
Search Committee-Vice President for Finance & CFO
Attention: Managing Director
Breckenridge Partners
lhm@breckenridgepartners.com
1025 West Everett Road, Suite #4
Lake Forest, Illinois 60045
Reviewed 2014-03-04.