Outlook Email Signature
Follow these steps to add a university signature o to your email.
Select "Options" from the File menu in Outlook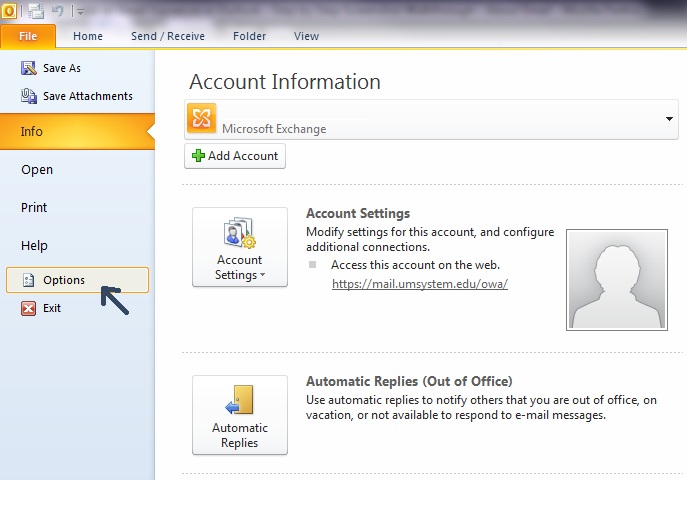 Select the "Mail" tab from the menu and click on "Signatures"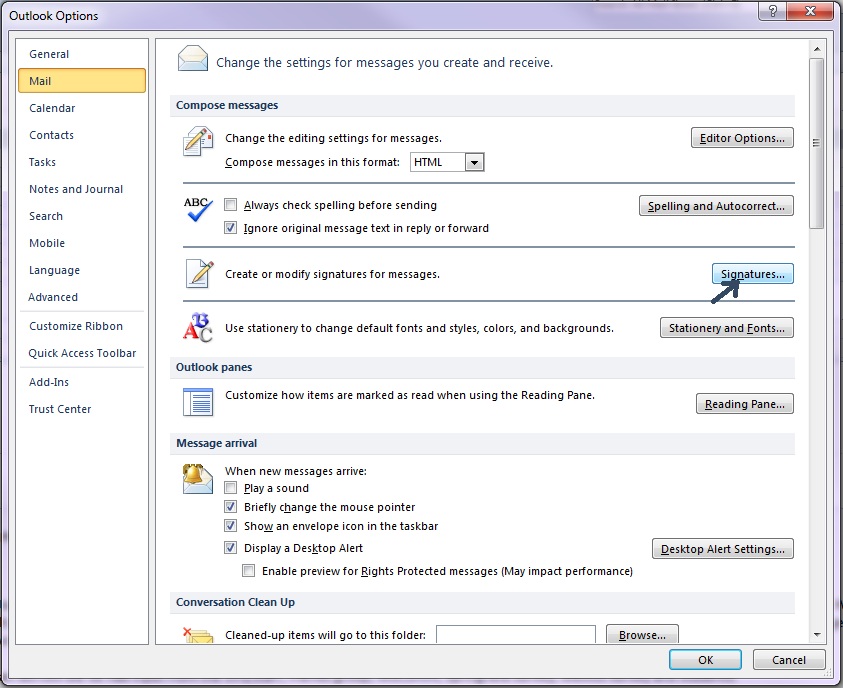 Select "Main Signature" to edit. This signature will appear on all new emails.
Add your name, title, office, address, phone and email.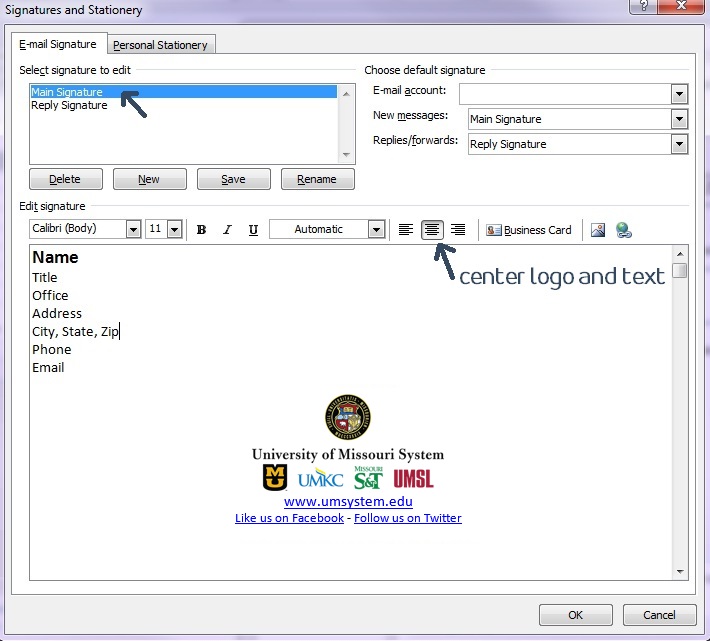 Highlight, copy and paste the image and text below into the window. Center the placement of the logo and text.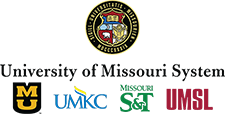 www.umsystem.edu
Like us on Facebook - Follow us on Twitter
Select OK to finish.