For Elected Officials
Since 1839, the University of Missouri System has been an innovator in helping people make their lives better. As an elected official, you need fast, accurate information. The following links to research-based resources may assist you in answering constituent questions or in collecting background information for important policy decisions.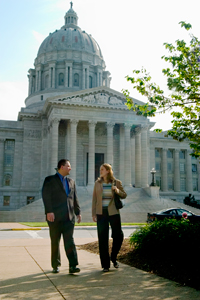 General UM System Information
See how UM Impacts your District
All below datasheets are in Adobe PDF format.