State of the University
UM System President Tim Wolfe provided the annual State of the University address on Feb. 1, 2013, during the first University of Missouri Board of Curators meeting of the new year.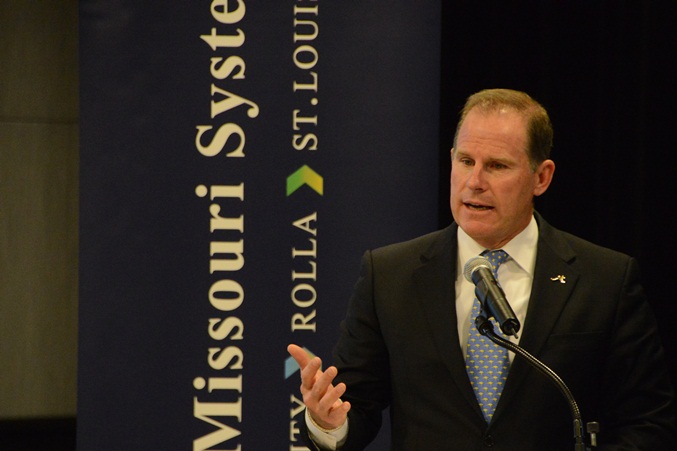 During the address, Wolfe welcomed new members to the board, provided an update on the system's six strategic priorities, and unveiled a communications platform to share the value of the system and higher education with Missourians.
Click here to download the president's report as prepared. Click here to download the accompanying PowerPoint presentation. Board Meeting Audio of the president's report is also available.
Comments