Show Me Value: St. Joseph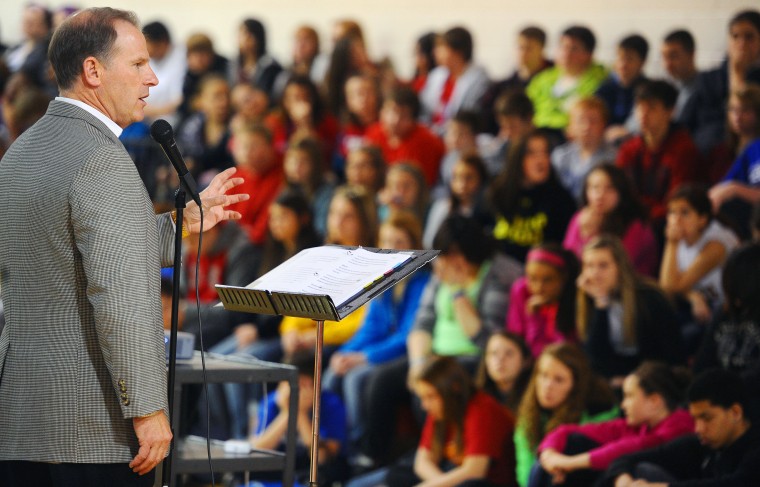 President Tim Wolfe made his second stop on the Show Me Value tour March 22 in St. Joseph, Mo. Wolfe visited more than 500 eighth-grade students at four area middle schools: Truman, Bode, Robidoux and Spring Garden. His presentation titled "Find YOUR Path to Success" showcased the value of obtaining a college degree as well as the many career paths that a degree can lead to.
In addition, Wolfe met with education, business and civic leaders to discuss barriers to college attainment and ways higher education leaders can improve college-going rates. He then had a tour of Heartland Health, one of the area's largest employers.
In the News:
St. Joseph News-Press: Preaching a Lesson of Learning
St. Joseph News-Press: UM System President Promotes Higher Ed at St. Joseph Schools
Photo Slideshow
Trouble viewing: view directly on Flickr
Comments