Poetry is Power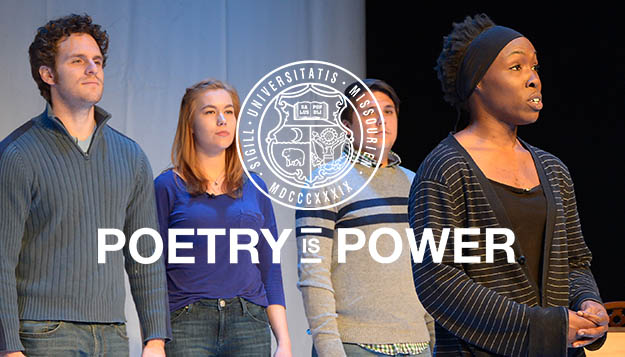 Poetry is power. It can power us to love or to hate. It can power us to laugh or to cry. It can calm our fears or evoke our anger. Poetry can inspire change. Indeed, it is powerful. In recognition of the 20th anniversary of National Poetry Month, I want to share with you how the power of one particular poem changed my paradigm.
I had difficulty in my youth loving my country. The 1960s were tumultuous times in the United States. As an African American man coming of age, I couldn't reconcile the hatred, discrimination and marginalization that I experienced with a love for the country that supported it. My country was treating me differently and I found it hard to believe I was valued as an equal citizen. I wanted to participate in perfecting our democracy, yet it seemed impossible.
By drawing upon my family legacy, I began to strengthen my resolve in imagining my future. In February, I introduced you to my great grandfather, Samuel Alfred Beadle. He was a lawyer and from his example I learned very early in life that to make the kind of change I wanted to make and have the kind of impact I wanted to have, I could anchor myself in the law. He was also a poet who believed the law is the strength of the brave. As a young, idealistic man, I found strength, inspiration and a way to understand how I could love the ideals of America through his poem, My Country, which he published in 1912. It gave me the power to imagine what America should be and continue to work hard to pursue those ideals.
My great grandfather was unapologetic about his experience as an African American man as he penned the poem and while it is somewhat harsh in places, it continues to give me great comfort and hope for us as a nation. It has certainly inspired my work as interim president of the University of Missouri System to imagine what type of institution we can be in the future and how we can create that together. I continue to ask you to join me in imagining what we collectively want our university to be moving forward.
To celebrate National Poetry Month, MU, UMKC, Missouri S&T, and UMSL have brilliantly collaborated to create a series of discussions and performances surrounding the poem, My Country. These presentations will occur throughout the next academic year. Our hope is that the wonderfully diverse members of our university community will engage in meaningful discussions about what they imagine our university can be. To kick off the project, the first year Master of Fine Arts acting students at UMKC beautifully performed the poem as a special gift to Julie and me, and members of the university community. I hope the video of their production will both inspire and challenge you to imagine a bright and noble future for the institutions of the University of Missouri System.
Sincerely,
Michael A. Middleton, JD
Interim President
Trouble viewing the video in your browser? Click here to view video message on YouTube.
Cast Interviews
Click here to view video message on YouTube.
The Poetry is Power project is underwritten by the James and Vera Olson Fund for the Arts which supports collaborative artistic endeavor among MU, UMKC, Missouri S&T and UMSL.
Comments