Wolfe Addresses Student Loan Interest Rates During Visit to Washington
President Wolfe today visited with members of Missouri's congressional delegation in Washington D.C. to discuss efforts to keep federally funded student loan rates affordable for Missouri students. The interest rate for new, subsidized Stafford loans is set to automatically increase from 3.4% to 6.8% on July 1, unless Congress acts. In a tweet, Wolfe wrote, "Thousands of @umsystem students and millions more across the country benefit from these loans to support their #highered degree attainment."
Wolfe visited with Senators Claire McCaskill and Roy Blunt, as well as Representatives Blaine Luetkemeyer and Jason Smith. In addition, he held a lunch with University of Missouri students who are serving in legislative internships.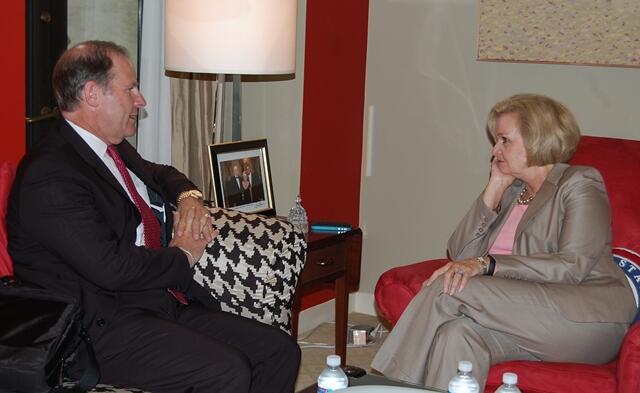 "I received my undergrad and law degree from the University of Missouri, so I personally know the important role President Wolfe plays in Missouri's higher education system," McCaskill was quoted in a press release following the visit. "My meeting with Tim keeps me confident in the future of these great universities, and hopeful for our students looking for an affordable, yet valuable education."

Comments