Hands-on Learning at the MU School of Health Professions
The MU School of Health Professions is the UM System's only school of health professions and the state's only public allied health program located on a health sciences campus. On Tuesday, August 6, UM System President Tim Wolfe toured the school with Dean Kristofer Hagglund.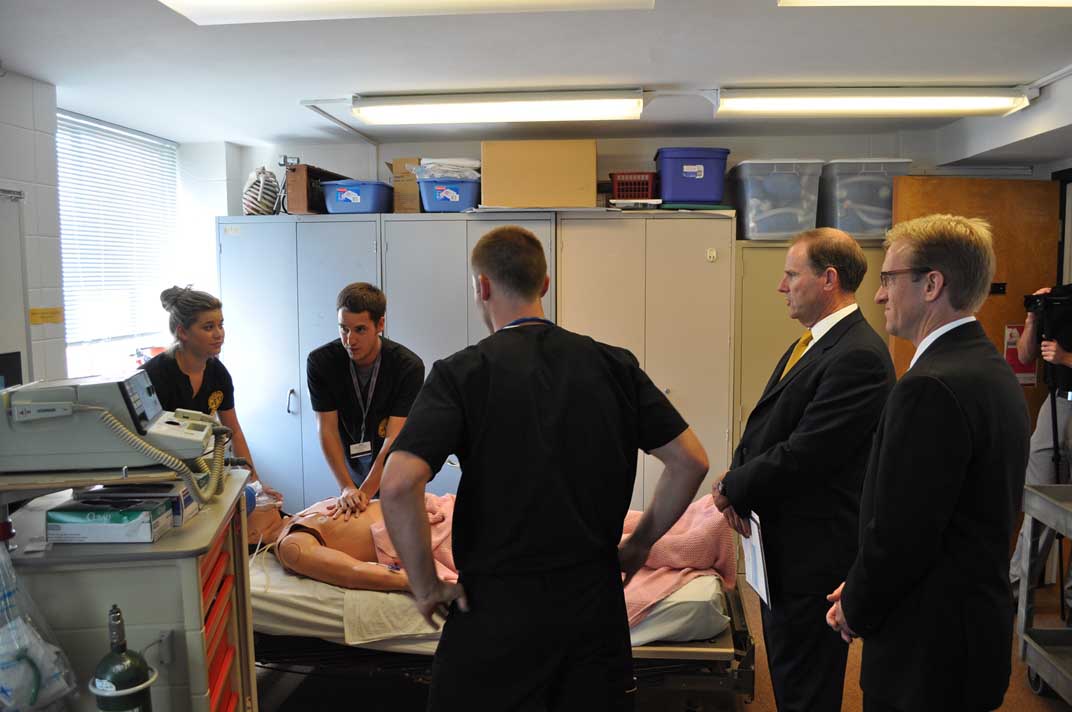 Among the many stops on the tour, Wolfe met with students to see the hands-on learning taking place in the Respiratory Therapy Lab.
Allied health professions account for more than 60 percent of the total U.S. health care workforce and represent more than half of the fastest growing occupations in the country according to the Bureau for Labor Statistics. The school is an important member of the University of Missouri Health System. Other members include the Sinclair School of Nursing, the School of Medicine, University Hospitals and Clinics and University Physicians.
Comments