Joint Committee on Education Testimony
The Missouri General Assembly's Joint Committee on Education held a public hearing on funding for higher education where President Wolfe gave testimony on behalf of the UM System.
The meeting was held Wednesday, Nov. 14, at the Havener Center on the Missouri S&T campus. The hearing was one of several that the Joint Committee on Education, chaired by Sen. David Pearce of Missouri's 31st Senatorial District, is holding to gather public input on developing a funding model for the state's public colleges and universities.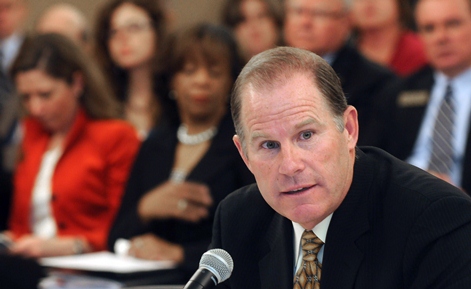 "We look forward to working with the committee and the General Assembly to provide input and details for various funding options that are before the committee," said Wolfe. "Our mission is clear, as it has been for 175 years. It brings us to every corner and every county of the state. It touches the lives of Missourians in the cities, suburbs and rural areas."
Click here for a transcript of President Wolfe's testimony
Comments