A Presidential Challenge
President Wolfe challenged December 2012 graduates to use their new skills and knowledge to make a difference in the world during commencement addresses he gave at MU, Missouri S&T and UMSL.
"Through the efforts that have brought you here today, you have all have built a wonderful foundation for your future," Wolfe said to more than 200 graduates of the MU College of Agriculture, Food and Natural Resources. "But, it is just the cornerstone. Treasure your base and build wisely. Realize your potential and make the state of Missouri—and the world—a better place."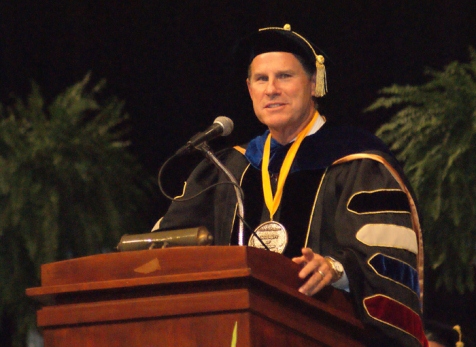 Comments