Budget Planning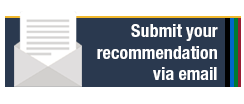 ---
On April 3, 2017, email messages announced the budget planning process.
Messages to faculty and staff (PDF):
Messages to students (PDF):
We are facing a period of significant budget constraints that will require us to take bold actions to become a stronger academic institution in both the short- and long-term. To provide some context, the University of Missouri System's share of the state's current FY17 budget withholds is $37 million, with the potential for $57 million in permanent cuts in the Governor's proposed FY18 budget and the possibility of future reductions. Complicating these financial challenges, we continue to address declines in enrollment, a continuing trend facing universities around the country.
This website shares the process to implement a long-term plan to address the budget impacts in FY18 and beyond. While these are never easy decisions to make, we firmly believe that it is essential that we all participate by taking a critical look at each of our organizations to meet the goals of this budget process.
These guiding principles will serve as our compass as we seek to protect activities and programs that best meet the mission of our University and provide maximum benefit to our communities, our state and the nation.
The budget planning process will be completed by early June 2017.
Beyond immediate budget planning, it is important we look long-term to identify new revenue sources to support our University and continue to make a compelling case for state investment. As dedicated stakeholders of our institution, your feedback is critically important to this process and we welcome your candid input on the programs of excellence to support and suggestions on how the University can save on expenses and grow revenues. Please share your best ideas to strengthen the University at yourinput@umsystem.edu.
Reviewed 2017-04-03.