South African Partnerships Program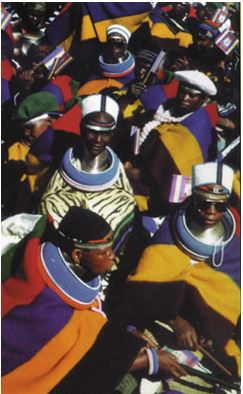 In 1996, the University of Missouri System initiated a new program intended to support projects by UM faculty members in cooperation with other South African institutions and organizations, including historically disadvantaged postsecondary education institutions, governmental agencies, and nongovernmental organizations.
Since 1997, grants under the UM South African Partnerships Program have funded collaborative work in South Africa by 42 faculty members from the UM System's four campuses. Projects carried out under this program have included research on training teachers in writing, language and media literacy; the role of sports in the lives of political prisoners on Robben Island; women painters as guardians of Ndebele culture; statistics; structural health monitoring; community development; wildlife management and conservation; and science education.
2015 Trip Reports
2013 Trip Reports
2012 Trip Reports
2011 Trip Reports
2010 Trip Reports
2009 Trip Reports
2008 Trip Reports
2007 Trip Reports
2006 Trip Reports
2005 Trip Reports
Reviewed 2015-12-02.