United Way 2013
GIVE TODAY: http://unitedway.missouri.edu
2013 UM System Campaign Events:
Now-Nov. 29: Casual Fridays

With approval from your department, every Friday beginning Sept. 27, a donation of $1.00 allows participants to dress casually.
Oct. 4-Nov. 14: 30 for 30 Drawings
Anyone who has made a campaign contribution during the first 30 days of the campaign will be eligible to win one of 30 great prizes! Click here to see a list of those who have already won.
Nov. 8: Sweet n' Spicy Fall Fling

Do you have a chili recipe or dessert recipe worth showing off? Now is the time to show us what you've got. Prizes will be awarded for both taste and presentation. You can register your entry as a team or individual. The planning committee has obtained a donation of ground beef, so we can help out with the cost of preparing a chili entry! Click here for more information and to register. Click here to view items in the silent auction
Nov. 30: Campaign ends
Past Events
Sept. 27: United Way Campaign Kick-off and Unit Ambassador Training

Kick-off: 7:30 a.m. at Mizzou Arena's South Concourse
Unit Ambassador Training: 8:30 a.m. at Mizzou Arena's Stalcup Room
Oct. 18: Day of Caring
Thanks to all those who volunteered at the The Food Bank for Central & Northeast Missouri! Collectively, 77 volunteers processed 1,017 shaving kits, and 8,801 servings of cereal for the Buddy Pack program.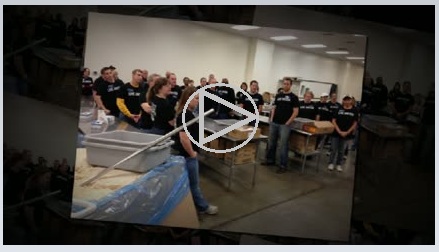 Oct. 23: Shakespeare's Pizza Dining Out Day
Whether it is dine-in or carry-out, print and redeem this certificate at any Shakespeare's location and 15% of your purchase will benefit the United Way.
Reviewed 2013-11-04.