Teaching entrepreneurship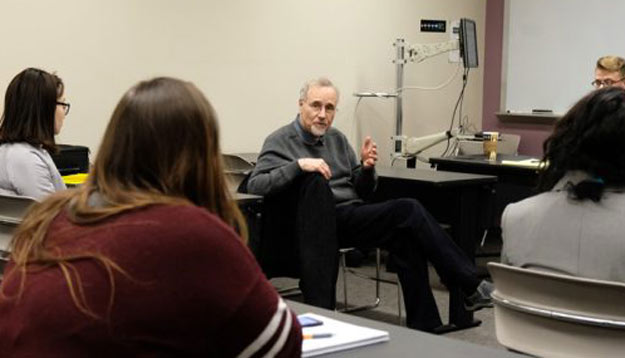 There's a new course at UMSL, and it's teaching students of the arts about the business side of being a creative.
Under the guidance of Adjunct Professor Phil Dunlap, students who represent a variety of disciplines are exploring everything from decisions about forming an LLC, to entertainment law, to the steps required to turn a good idea into a real-life enterprise.
"This course is important, because it's definitely aimed at teaching students who want to go into the arts how to also go down the professional part of that path," said student Dre Williams. "The stuff that's outside of the singing, dancing, playing music or whatever you may be into."
Read more about this new course in the UMSL Daily.
Share This
About this Story
Campus: UMSL
Key words:
County: St._louis_city