MU wrestler captures bronze at Rio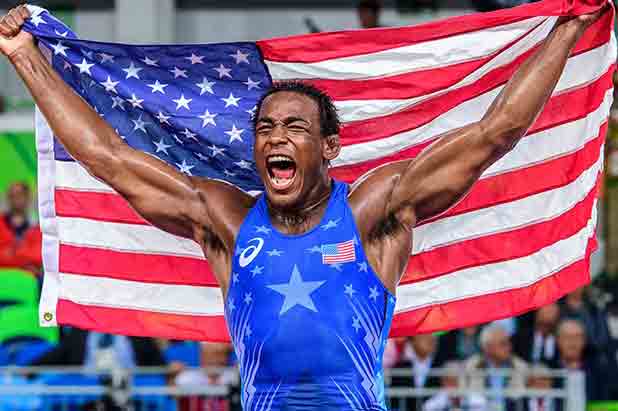 A University of Missouri-Columbia wrestler won a bronze medal during the Olympics in Rio de Janeiro. J'den Cox, two-time NCAA wrestling champion from MU, made the transition to international-style wrestling following his second national championship in March. In just five months, Cox was able to train and capture the title of third-best in the world during the 2016 Olympics.
Cox was just one of four Olympians representing the University of Missouri system in Rio. Also competing were Missouri S&T student Shawn Wallace, Missouri S&T alumni Tyrone Smith, and UMKC alumni Courtney Frerichs. Wallace swam in the 50-yard freestyle for his home country of Palau. Smith participated in the long jump for his home country of Bermuda, and Frerichs finished eleventh overall in the 3,000 meter steeplechase.
Congratulations to all of the University of Missouri Olympians! Click here to read more about J'den Cox.
Share This
About this Story