Pacheco Leadership Development Program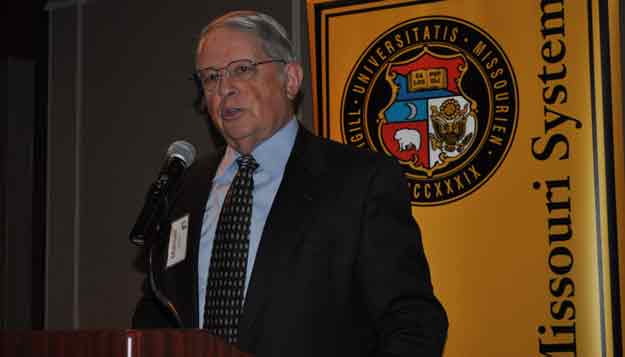 The University of Missouri announced the renaming of the Leadership Development Program for former president Manuel T. Pacheco on Sept. 22. The Manuel T. Pacheco Leadership Development Program (LDP) was created during the tenure of Pacheco in 2000. The concept at its inception was to train the next generation of leaders at the university, and the program has been doing that ever since.
Pacheco traveled to Columbia with his wife, Karen, to attend a reception in his honor. During his remarks, Pacheco mentioned some inspiration he had at the time from a speech that was critical of the higher education system.
"As you know, we often pluck administrators out of the teaching world. We reward good teachers with administrative duties," he joked. "Does that mean they have the skills they need to be successful administrators? It was noted that we trained great specialists, but perhaps not generalists. That's when I knew that this was the right thing to do."
The LDP supports about 30 to 35 academic chairs, directors and assistant deans each year who demonstrate leadership potential at the University of Missouri.
Share This
About this Story