30 years of partnership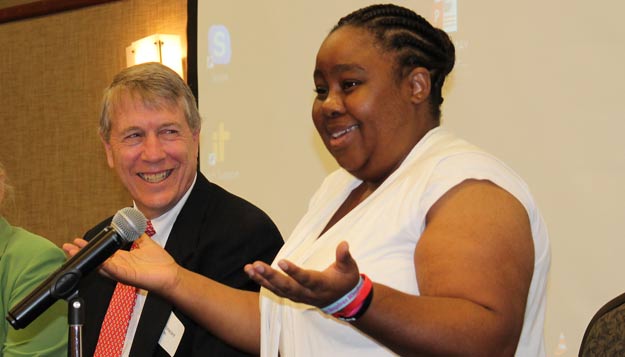 The University of Missouri System celebrated 30 years of its partnership with South Africa's University of the Western Cape (UWC) during the week of Sept. 26-29, headlined by a day-long symposium in Columbia on Sept. 27. Interim president Mike Middleton spoke at the start of the day's events at the MU Reynolds Alumni Center. Recalling his experience with the program over the years, including several visits to South Africa, Middleton said that future success will be built on the history of this great partnership.
Presentations were scheduled throughout the day to highlight successful outcomes from this unique relationship. A number of researchers from both institutions have collaborated on projects, and students and faculty have participated in educational exchange opportunities. Current UWC Rector and Vice-Chancellor, Tyrone Pretorius, noted that he was one of the first exchange students.
"Partnerships like this one are both very much a private good, which is a benefit for the individual, but there's also an institutional benefit," said Pretorius.
Learn more about this historic partnership.
Share This
About this Story
Campus: System
Key words: