Consider the ectotherm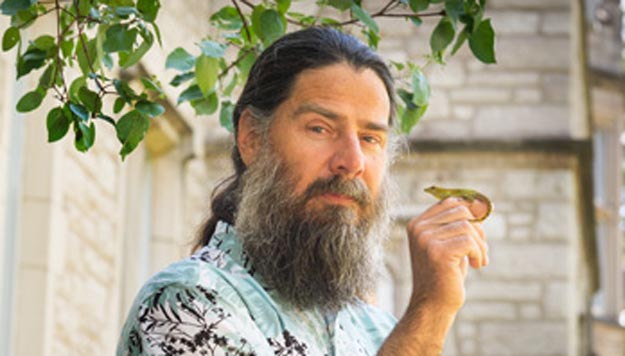 There are many scientists studying climate change. One professor at MU is researching just exactly how changes in temperature will affect lizards. Manuel Leal has been studying the plight of tropical lizards for more than two decades. His latest research suggests that temperature has physiological as well as behavioral implications.
"For example, our analyses show that the physiological performance of A. cristatellus in dry habitats will decrease by about 25 percent under future warming, but their activity budgets will decrease by 50 percent. Furthermore, the habitat will become much less suitable for reproductive behaviors, which are, of course, critically important for the viability of populations," said Leal.
Harvard professor Jonathon Losos calls Leal's conceptual framework "a major step forward" in our understanding of how global warming will affect all ectothermic animals.
"Previous work has recognized the importance of changing temperatures but hasn't been very sophisticated in trying to evaluate how global warming might affect the biology of the species," he said. "What Gunderson and Leal do is take a much more in-depth examination of the biology of the species and how temperature really affects what they do and when they do it or how much they do it to present a framework to understand whether species will be able to cope with changing climates."
Read the full story here.
Share This
About this Story