The secret to longevity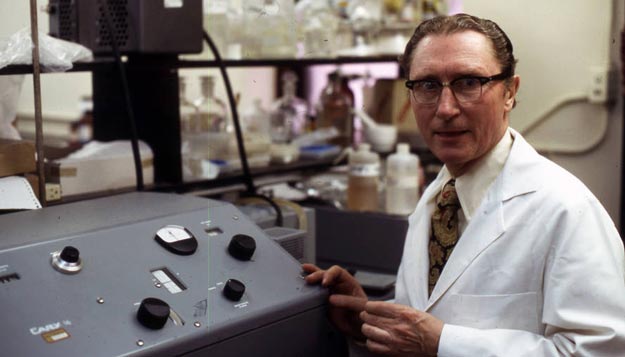 There is a University of Missouri-Columbia professor who turned 100-years-old recently, and he still shows up at the lab for experiments. Follow this link to read more about Boyd O'Dell, professor emeritus of Biochemistry, on the MU campus.
He still walks to work every day, which may be one of the keys to his good health – staying active.
"Boyd will look you in the face and shake your hand with a very vigorous handshake and be very excited about what he's doing and what you're doing and it's remarkable for somebody who's been doing it this long, that he continues to be excited about it," says Bill Folk, professor of Biochemistry, who also served as the department's chair from 1989 to 2000.
"Boyd is old school. He is a teacher, a mentor and a guider with very high standards. This man walks on water for people, and he's such a quiet, soft-spoken person. He guides. Some people would just demand something, but he draws it out of people.
"The example I take from him is it's never just about any one person. It's about doing good science and training good students. That's kind of how I tried to run the Interdisciplinary Plant Group," said Doug Randall, professor emeritus of Biochemistry.
Share This
About this Story