Making Mead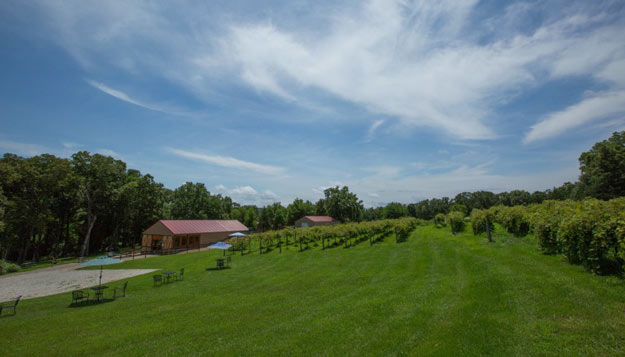 One Missouri S&T graduate is using his degree in biochemistry to create an ancient beverage – mead. Patrick Martin is creating award-winning products for his family's winery, Martin Brothers Winery, in Hermann, Missouri. Mead, made from honey, is one of the oldest alcoholic drinks known to humankind.
Martin Brothers Winery hand selects honey from beekeepers across the country and continent. The honey is what gives the mead its different, naturally occurring flavors. Martin Brothers' Wildflower Sweet and Wildflower Dry meads are indeed made with wildflower honey, while the meadery's Orange Blossom Mead is made with honey from the blossoms of orange trees. The Orange Blossom Mead is creamy, smooth and slightly sweet, like a liquid Creamsicle; the Lucerne Blossom Mead is floral, with hints of clove and lavender. Unlike some commercial meads, there are no flavorings added to Martin Brothers' meads, no back sweetening, no spices, and no benzoates or sorbate preservatives; only honey, yeast and oak.
"What it says is what it is," Martin said. "We don't add anything to cut it down."
The fermentation process is where Martin's expertise in microbiology and biochemistry really comes into play.
"It all begins with grade 'A' premium honey and then we ferment it. We add our yeast and our oak," he said. "We just have to baby the yeast and make sure it's as happy as can be. It's all about making the yeast happy."
Learn more about the Martin Brothers Winery and how a degree in biochemistry from Missouri S&T was essential to its success.
Share This
About this Story
Campus: Missouri S&T
Key words:
County: Phelps