A Multi-faceted Gem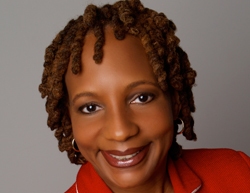 As her nursing and law degrees suggest, Mavis Thompson, BSN '79, JD '90, has always had a variety of professional interests. Elected president of the National Bar Association in August 2009, the St. Louis native's career has traversed nursing, law, politics and volunteer work. But as a young girl, Thompson knew she wanted to teach.
"My family had a saying: 'Each one must teach one,' " she says. "I was always eager to pass it along, whether it was to my dog or my dolls."
After graduating from the School of Nursing (now the Sinclair School of Nursing), Thompson became a labor and delivery nurse in Washington, D.C. Following in the footsteps of her mother — a nursing assistant in the Gateway City — caring for others came naturally. Her work on Capitol Hill led to a lot of legal research, and soon she was back at Mizzou earning a law degree. Later, she graduated from the John F. Kennedy School of Government at Harvard.
Share This
About this Story