Bichelmeyer Named New UMKC Provost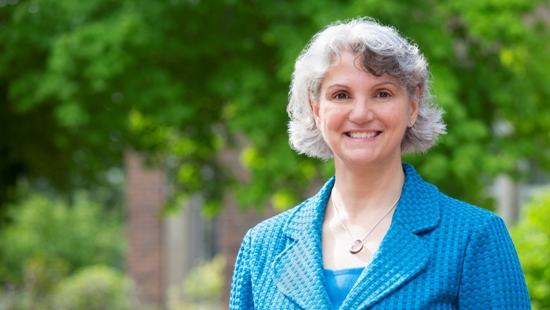 Photo by Janet Rogers, Division of Strategic Marketing and Communications at UMKC. Courtesy of UMKC Daily.
Barbara A. Bichelmeyer, Ph.D., has been appointed Executive Vice Chancellor and Provost of the University of Missouri-Kansas City by Chancellor Leo E. Morton.
Bichelmeyer, a Kansas City native, most recently has served as Executive Associate Vice President for University Academic Affairs and Senior Director of the Office of Online Education at Indiana University in Bloomington. She will begin duties at UMKC in mid-September.
She brings extensive experience in oversight of academic affairs, student success initiatives and online education, and spent a year as interim chancellor of Indiana University Southeast, an IU campus in the Louisville metropolitan area.
While she has strong roots in the Kansas City area, Bichelmeyer said the academic opportunities at UMKC are what spurred her to pursue the position.
"I'm really excited about the possibilities for the future of UMKC. The university has both unique strengths and unique challenges," Bichelmeyer said. "This is a well-educated community that understands and appreciates higher education, which is a wonderful and vital asset as higher education undergoes a profound transformation. I look forward to collaborating with the entire campus community to assure that UMKC will thrive, and help Kansas City thrive, far into the future."
Share This
About this Story
Campus: UMKC
Key words: Employee Information, KC Campus,
County: Jackson