Cultural anthropologist strengthens community through art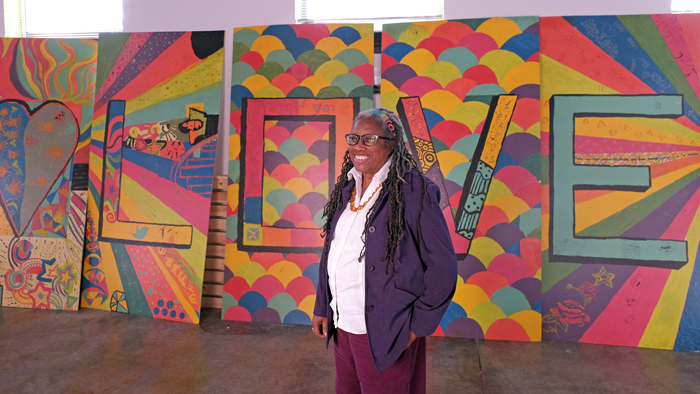 Travels to diverse locations such as Africa and Papua New Guinea have informed Lewis-Harris' insights into different cultures and forms of expression. Photos by August Jennewein, courtesy of UMSL Daily.
Jackie Lewis-Harris has used her artistic and cultural studies expertise to carve out safe spaces for the youth of Ferguson, Mo.
Over the last year, the University of Missouri–St. Louis associate professor has worked with the Ferguson Youth Initiative to develop a suite of programs that positively impact the community.
First, Lewis-Harris secured a $20,000 grant from the St. Peter's United Church of Christ trust and a $50,000 grant from Community Action Agency of St. Louis County to develop the FYI Backbay Drop-In & Drop-By program. At this location, kids ages 11 to 21 can meet up under the supervision of Catholic Relief Services counselors and relax. Tutoring and art therapy sessions are also available.
"There wasn't a place in Ferguson where kids and teenagers could hang out, so I helped the Ferguson Youth Initiative write up a grant for the Drop-In program," she said. "On Thursday, Friday and Saturday kids can come by and socialize in positive ways. We have computers, art supplies, books and video games to keep them engaged."
Lewis-Harris' next step was to invite several diverse and talented St. Louis artists to visit the recreation center and offer demonstrations to the kids.
Share This
About this Story
Campus: UMSL
Key words: Innovation, St. Louis Campus, Teaching,
County: St._louis