Donation made to support diversity in nursing at MU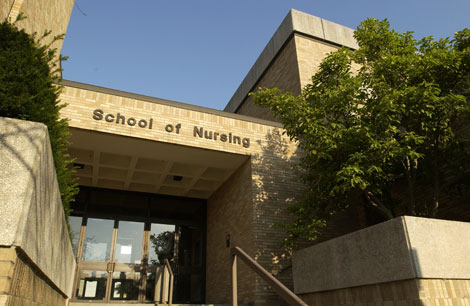 Image courtesy of www.nursing.missouri.edu.
Gregory and Diane Lind, residents of Seattle, Washington, have given a gift of $122,500 to the University of Missouri Sinclair School of Nursing (SSON). The endowed gift will create the Gregory and Diane Lind Diversity in Nursing Program. This new program will create scholarships for underrepresented minority students pursuing undergraduate degrees in nursing. Gregory Lind, an MU alumnus, says his gift is meant to help create a sense of belonging for all nursing students at MU.
"It is evident that many people are reluctant to talk about race, and even when they do, it is difficult to move into action," Lind said. "With this gift, Diane and I hope to move beyond mere conversation into real action.The Sinclair School of Nursing has long been a place of diversity and inclusivity, and we want to help continue and expand that tradition. All students deserve a sense of belonging, to feel safe and nurtured in their educational environment; hopefully this gift will help foster that among nursing students."
The Lind Diversity in Nursing Program will provide financial awards for underrepresented minority nursing students who complete a two-credit elective course on academic success as well as provide annual stipends to student ambassadors to serve as coaches and mentors for underrepresented minority nursing students. The programs and scholarships will be offered beginning in the spring 2016 semester. Judith Miller, dean of the MU Sinclair School of nursing, says this gift will help support increased diversity within the SSON.
Share This
About this Story
Campus: UMC
Key words: Health, MU Campus, Teaching,
County: Boone