Prestigious Fellowship for Science Research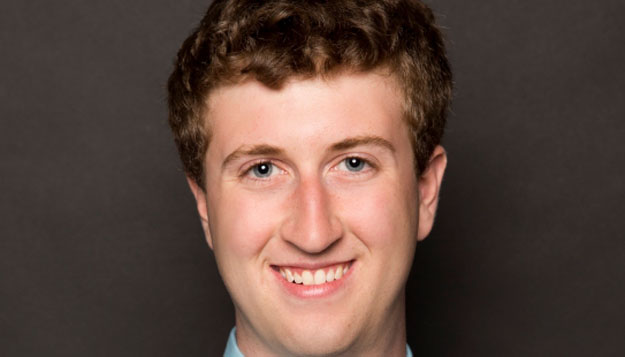 UMKC student wins Whitaker in Zurich
Elliott Goff, a graduate student in the University of Missouri-Kansas City School of Computing and Engineering, has been awarded the prestigious Whitaker Fellowship from the Whitaker International Program to spend a year conducting research in Zurich at the Institute for Biomechanics at Eidgenössische Technische Hochschule (ETH).
Goff is one of 50 recipients for this year's fellowship for young biomedical engineers who are recognized as emerging leaders in their field. ETH Zurich is consistently ranked in the top 15 world's best science universities, and he will be working under the direction of Professor Ralph Müller, head of the Department of Health Sciences and Technology at ETH Zurich.
"I feel incredibly honored to be selected as a Whitaker Fellow," Goff said. "The opportunity to be involved in a cutting-edge project such as this is truly the fruition of a childhood dream. I am deeply grateful for every professor I have had at UMKC and their immense influence on my character, intellect and career direction. I am particularly grateful for Dr. Amber Rath Stern and Dr. Gregory King involving me in their research projects and exposing me to the exciting world of biomedical engineering."
Goff completed his undergraduate work in mechanical engineering at UMKC ('13 Magna Cum Laude) and is the grandson of UMKC Professor Emeritus Henry Droll of the Department of Chemistry.
Share This
About this Story
Campus: UMKC
Key words: Engineering, Innovation, KC Campus, UM System,
County: Jackson