Fifty new UMSL students receive scholarships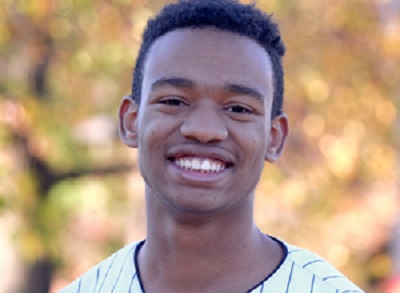 Devin Billups participated in the UMSL Bridge Program and is now the recipient of six scholarships, including the Emerson Scholarship, the Enterprise Opportunities Scholarship and the Paz Scholarship. He is majoring in Business Administration and credits his mother as the biggest contributor to his successes at UMSL.
More scholarship money went into action at the University of Missouri–St. Louis this fall with 50 new students receiving the Emerson Community Scholarship, the North County Matching Scholarship or both.
The students are graduates from schools and districts throughout north St. Louis County with the largest representation coming from the Ferguson-Florissant, Hazelwood and Ritenour school districts. They are pursuing degrees in a variety of academic backgrounds, including nursing, business, education and biology. Sixty percent are first-generation college students.
Emerson first made headlines in September 2014 with the announcement of devoting $1.5 million to UMSL scholarships for north St. Louis County students. Inspired by the multinational corporation's generosity, UMSL and the University of Missouri System committed $500,000 to expand Emerson's program through the North County Matching Scholarship.
Emerson, which bases its headquarters in Ferguson, Mo., received the 2015 E. Desmond and Mary Ann Lee Medal for Philanthropy. David Farr, the company's chairman and CEO, said in an acceptance speech: "We've found that investing in the University of Missouri–St. Louis is an investment toward the future of St. Louis – a positive future for St. Louis businesses and communities."
Share This
About this Story
Campus: UMSL
Key words: St. Louis Campus, Teaching,
County: St._louis