Helping Joplin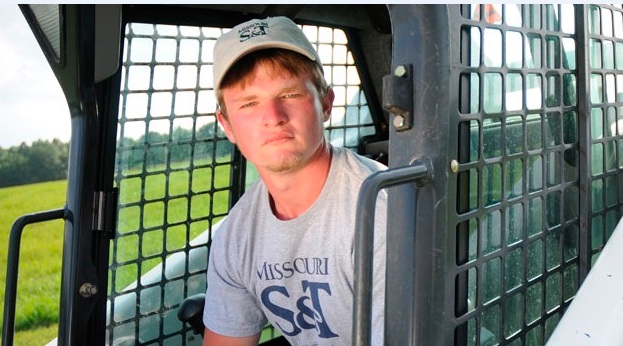 A father and son from Camdenton made three trips to twister-torn Joplin in the wake of the deadly EF-5 tornado that struck on May 22, 2011. Ric Brady and son Sean reached out to victims one at a time and used heavy equipment to touch the lives of dozens.
Sean Brady, a Camdenton High School grad who just finished his freshman year at Missouri University of Science and Technology, couldn't prepare himself for what he saw when he arrived in Joplin on the Monday morning after the Sunday night tornado plowed through the city. Brady noticed significant damage as his truck and trailer drew closer to the tornado touchdown site, but he was blown away by the indescribable damage along Rangeline Street.
Brady unloaded a Bobcat and proceeded to go house-by-house and street-by-street, offering to help anyone who needed it. He helped people by turning their cars right side up, removing trees and other debris, and moving other misplaced objects.
Students, faculty and staff on all four of the UM System campuses and throughout the system administration and auxiliaries have joined the relief effort in Joplin after a tornado devastated the city in May. From T-shirt sales to benefit the United Way to volunteer work to clothing and food drives, efforts have continued for weeks to benefit the people of Joplin and their well being.
Share This
About this Story
Campus: Missouri S&T
Key words:
County: Camden