Happy to be Home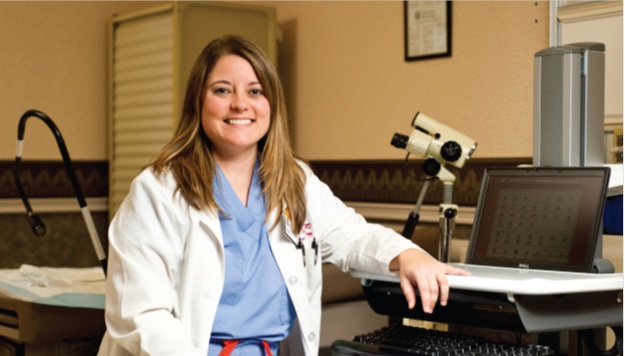 Instead of feeling like a stranger trying to get the lay of a new land, Erin Tuller, MD, said she felt like she was coming home when she began working at Ellis Fischel Cancer Center.
"I love it here," Tuller said. "I loved Ellis Fischel as a medical student at MU and as a resident physician. After my fellowship training, I interviewed for different jobs, but I knew if I was here I'd be happy. Everyone who works at Ellis Fischel loves it. It is a really good environment for both patients and employees."
Tuller was born and raised in Sedalia, Mo., home to the Missouri State Fair and approximately 20,000 residents. She considers herself a "small-town girl." She played several sports in high school, leaving home for college only knowing that she wanted a career in which she could help people. During her sophomore year at Baker University in Baldwin City, Kan., she decided to become a doctor. Thus began the long training process.
Share This
About this Story